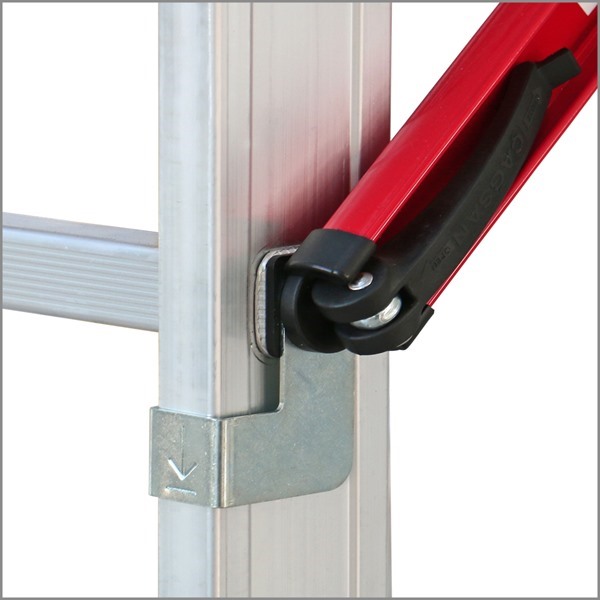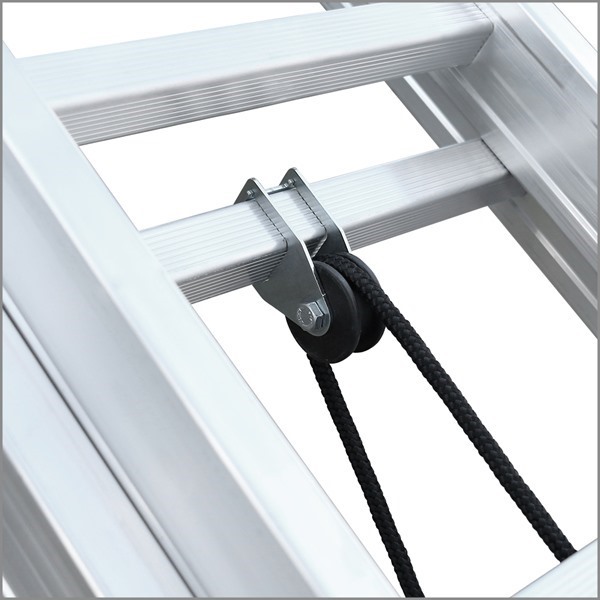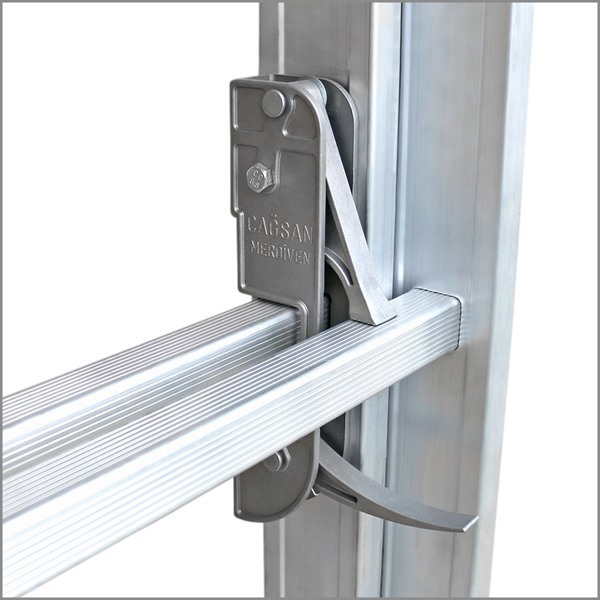 Aluminium scaffolding TELESAFE XL PREMIUM 0.60×1.50m EN1004-1
* The above prices do not include VAT
The TeleSafe XL Premium model, which is a certified professional scaffolding system where it carries TÜV-SÜD and TSE EN1004, can be moved on its wheels without being placed on a fixed surface. Its height is easily adjusted with its special hinge system and can be used in many spaces with its safe, lightweight, easily removable structure. The system, built on a solid aluminum construction, is reinforced with steel stabilizers.
Diagonal and horizontal braces made of aluminum profiles connect the main sides of the scaffolding. Thanks to the Q-Lock system, it can be installed very quickly and safely. The height of the platform and the height of the scaffolding can be adjusted every 28 cm thanks to the pulley rope system. The platform hatch allows the user to reach the platform safely. The 100 cm high guard rails provide a safe area for the user. The dimension of the platform is 60×155 cm TECHNICAL SPECIFICATIONS
– Maximum Load Capacity 186 Kg.
– Step dimensions: 30×30 mm.
– Beam dimensions: 75×25
– (100×25 mm. – S008 XL)
– Platform. Plywood Durable in outdoor conditions.
https://youtu.be/V5Mh5_wofLk