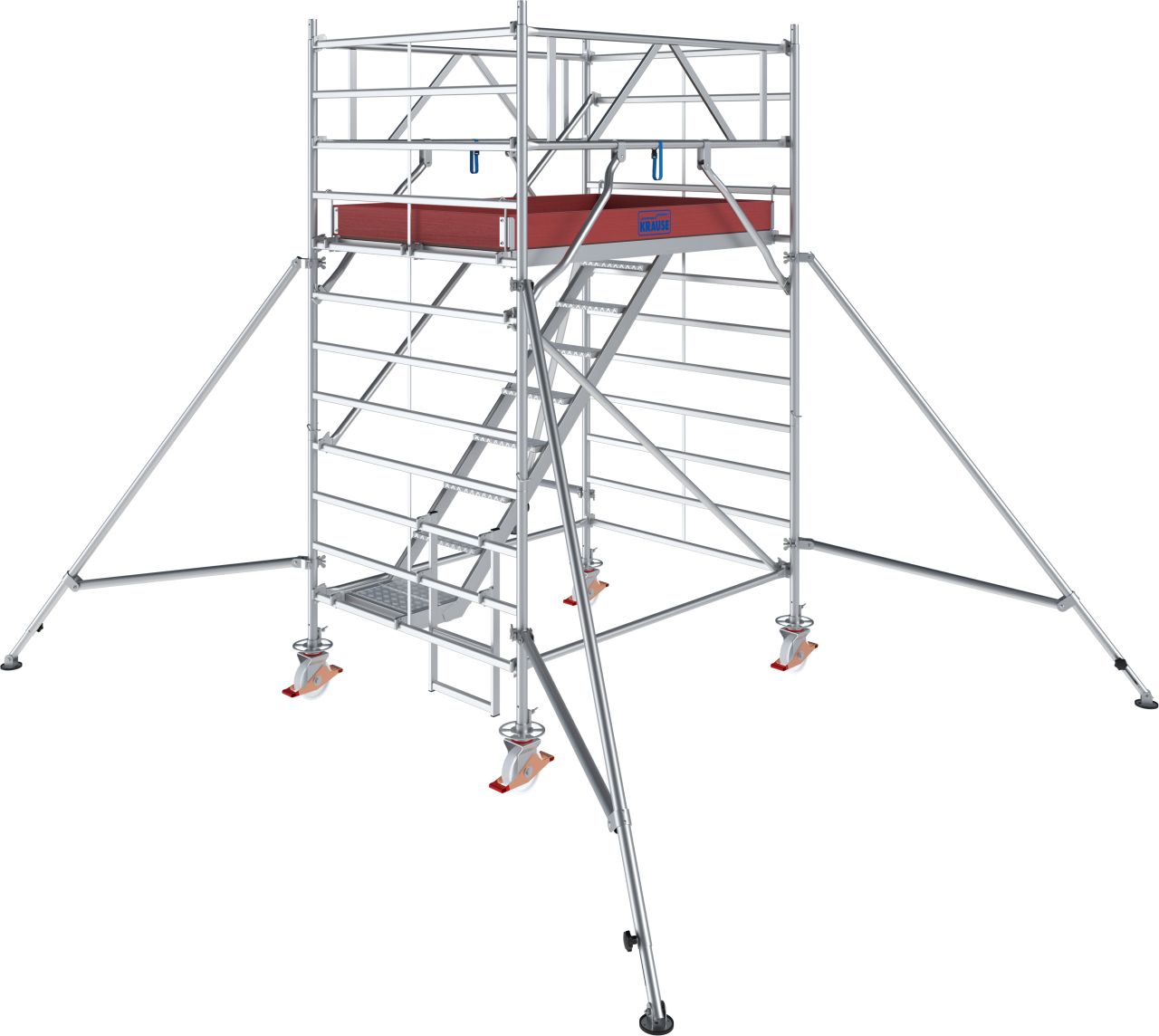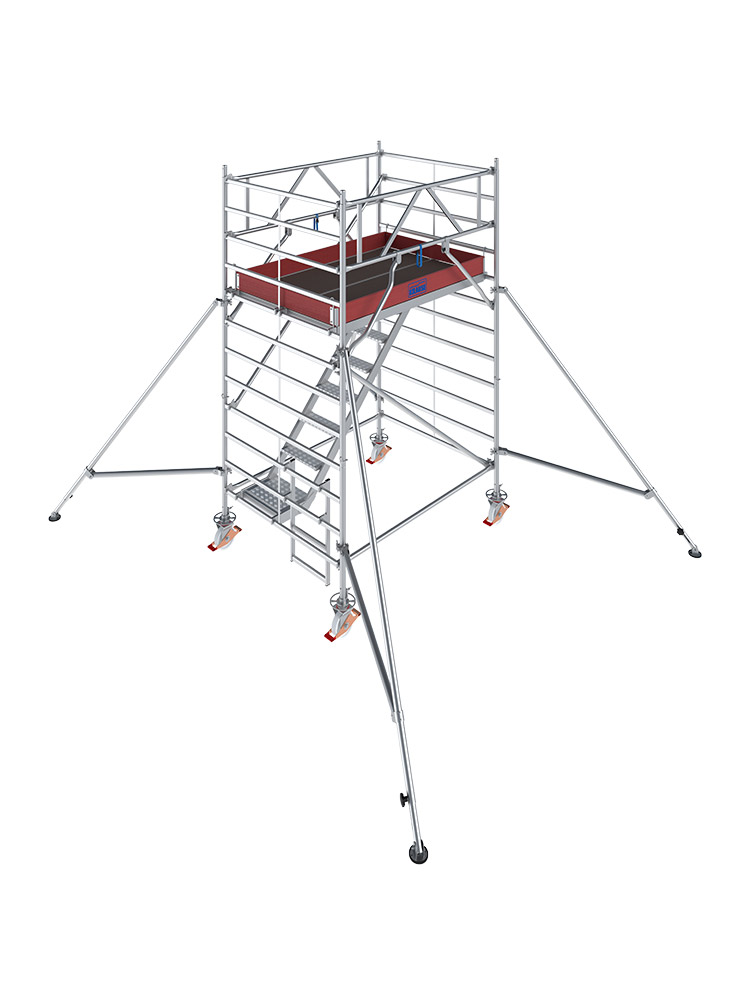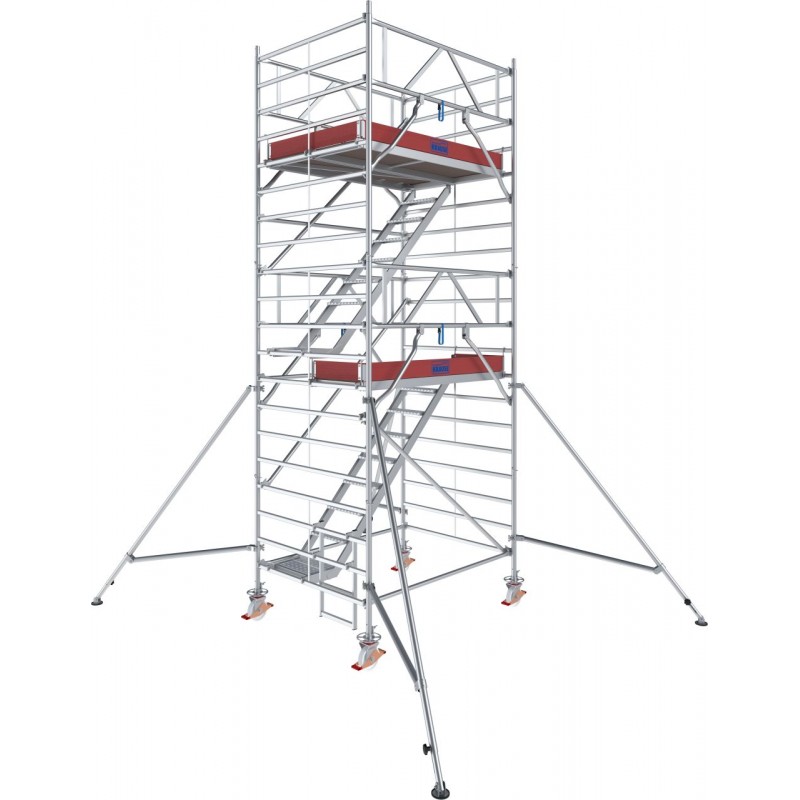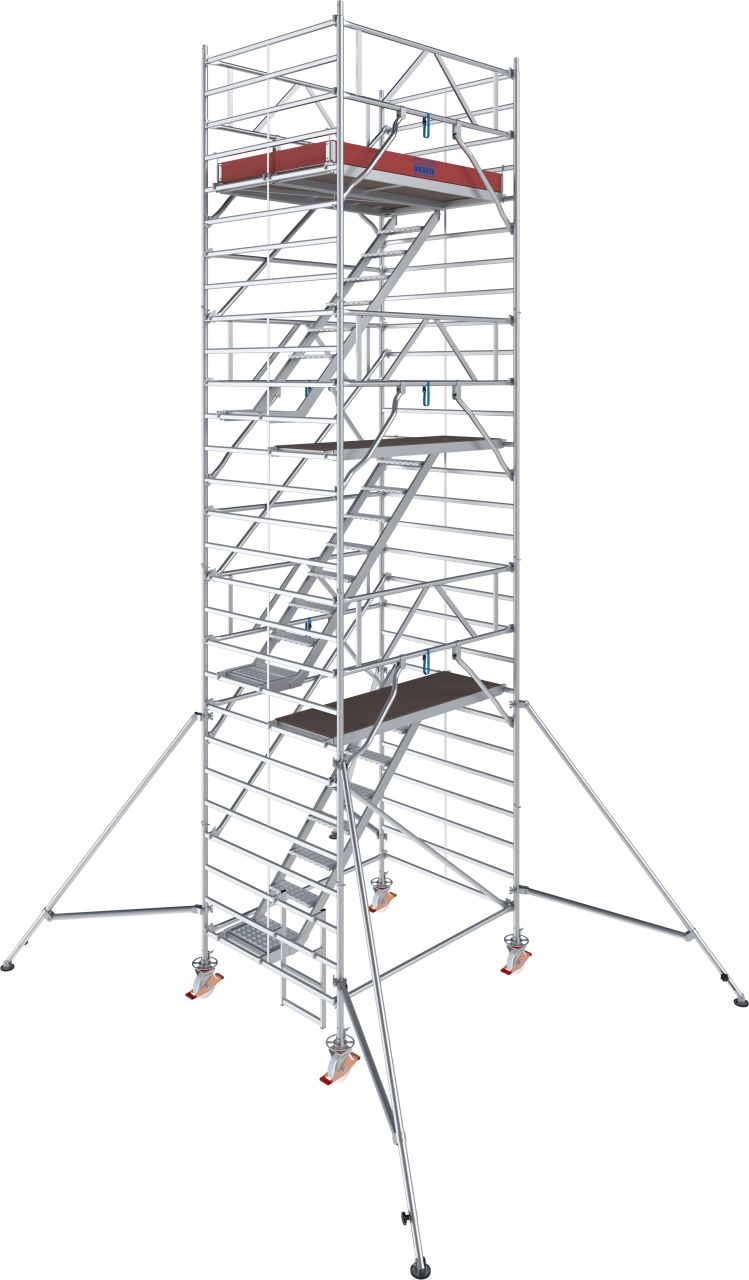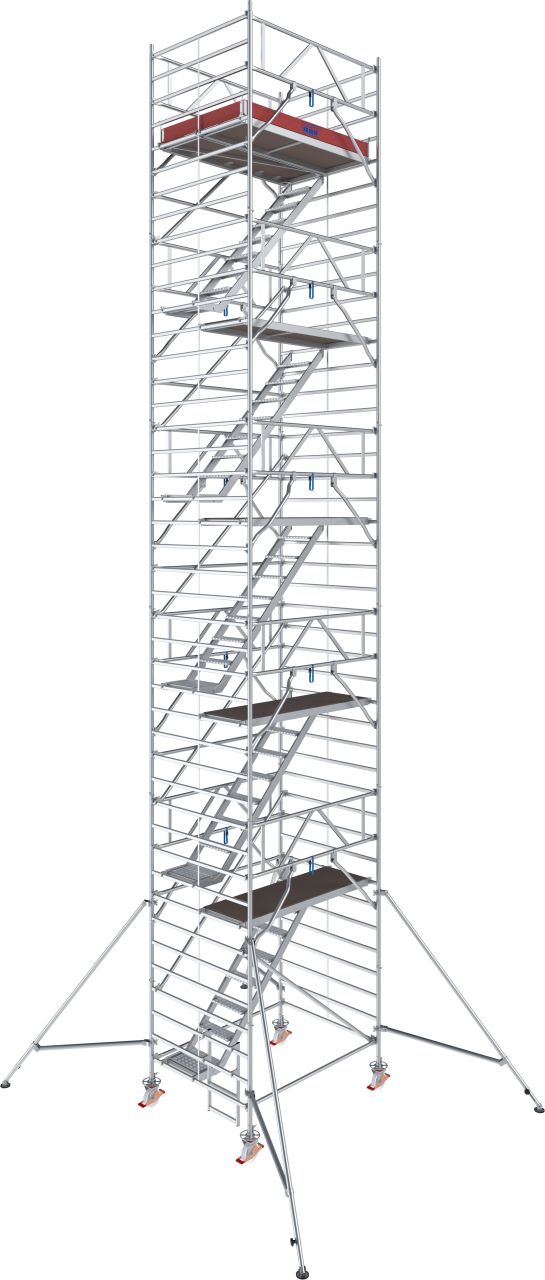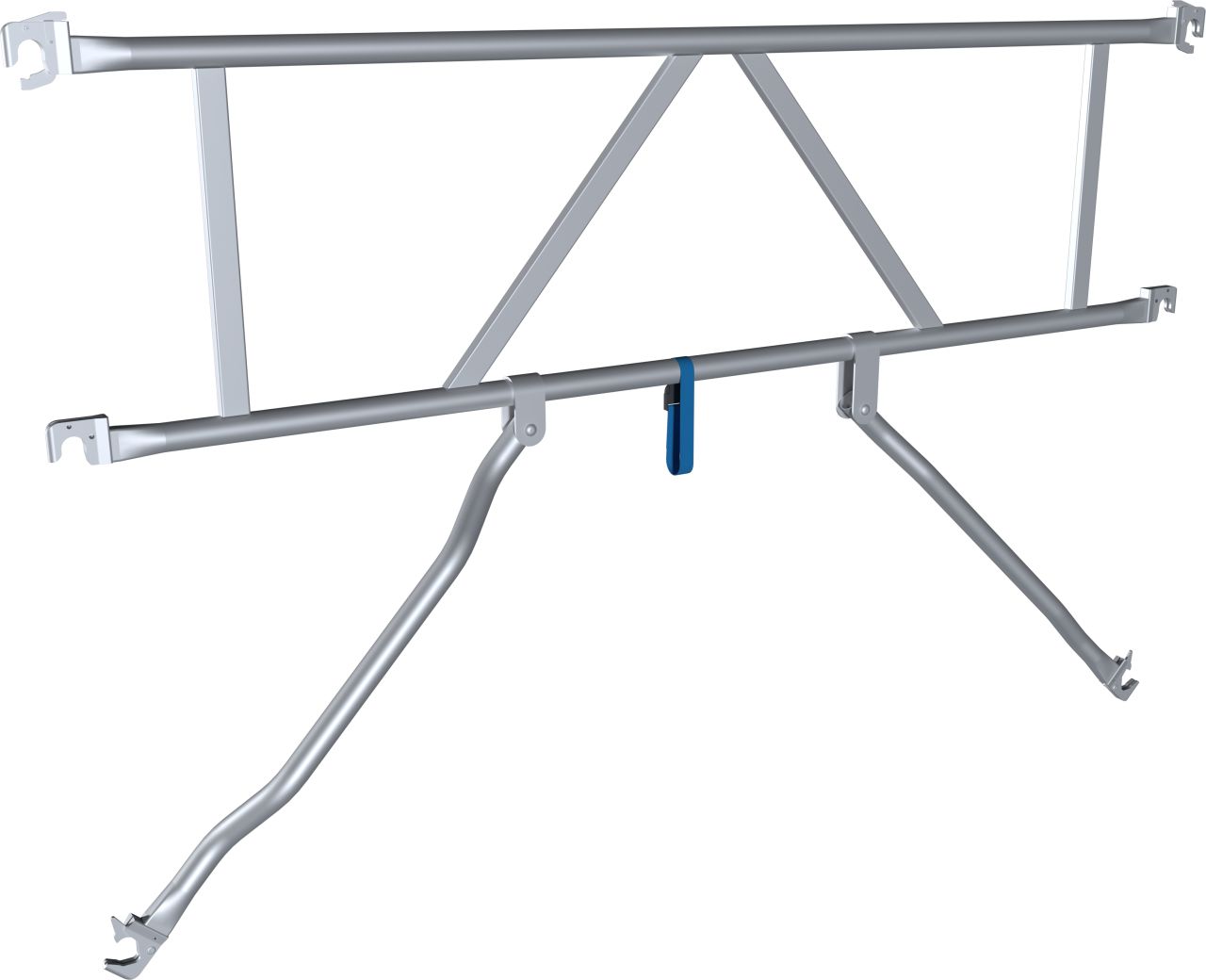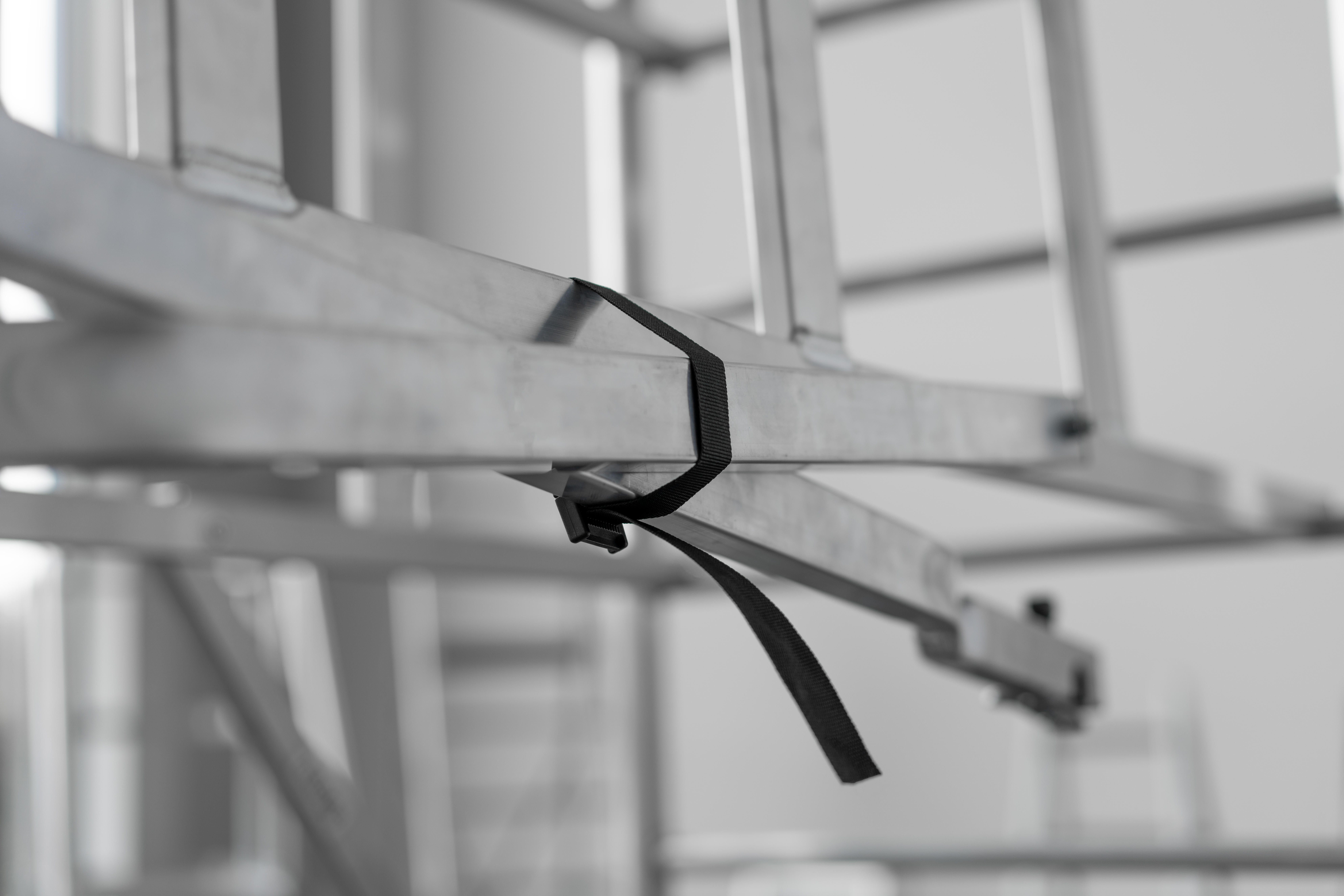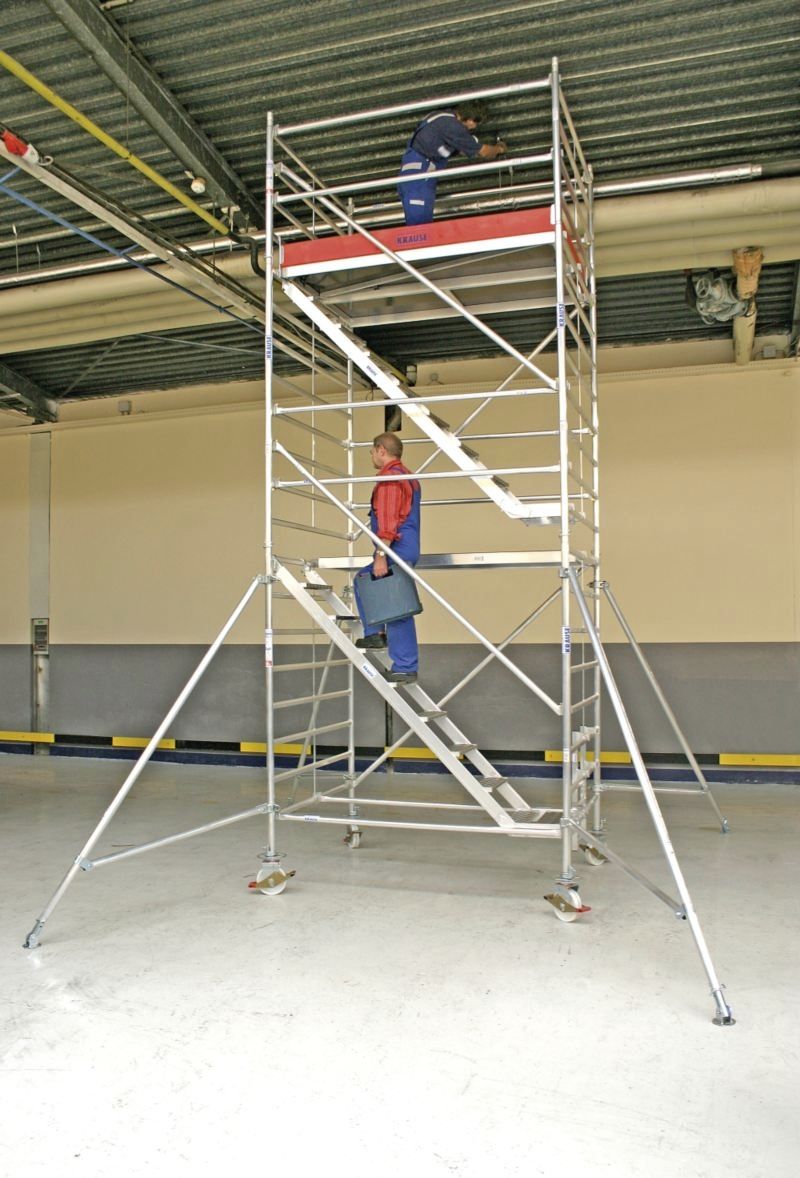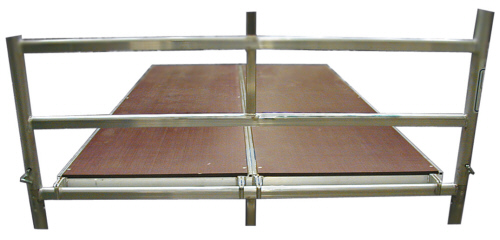 Aluminium scaffolding KRAUSE Stabilo 5500 1.50×2.00m
* The above prices do not include VAT
The current standard for mobile work platforms and scaffolding has been revised and is effective on 1 December 2021. In addition to extending the power range, it ensures fundamental changes to the scaffolding assembly and statics. The aim is to significantly increase safety when using scaffolding. This applies not only to use, but also to assembly and disassembly. For example, you are protected at all times from round railings.
In addition to a few other improvements, the newly designed guardrail frames of the GuardMatic system are the centerpiece of KRAUSE mobile scaffolding, which not only increase safety but also significantly reduce scaffolding erection time.
Mobile scaffolding Stabilo 5500 at a glance:
Certified by TUV/GS, load capacity 200 kg/m2 (scaffolding group 3) according to EN 1004-1

A fixed steel base ensures stability.

Ideal scaffolding for large-scale projects up to 12.30 m working height.

The almost 2.5m² area has a large and safe working environment for staff and equipment.

Comfortable and safe ascent of workers and materials due to stairs

Practical frames are easy to install by a person with safe climbing and descending.

The frame profile of the frame is the key to all functions and the high stability of the STABILO system.

Wheels (Ø 200 mm) with height-adjustable brake that

allows safe use on uneven ground, (adjustment range: 300 – 580 mm)

The platform can be easily moved per (25 cm)

On vehicles with a working height of more than 6.40 metres, there is lateral support.

The length of the platform: 2,00m.

The width of the scaffolding: 1,50 m.