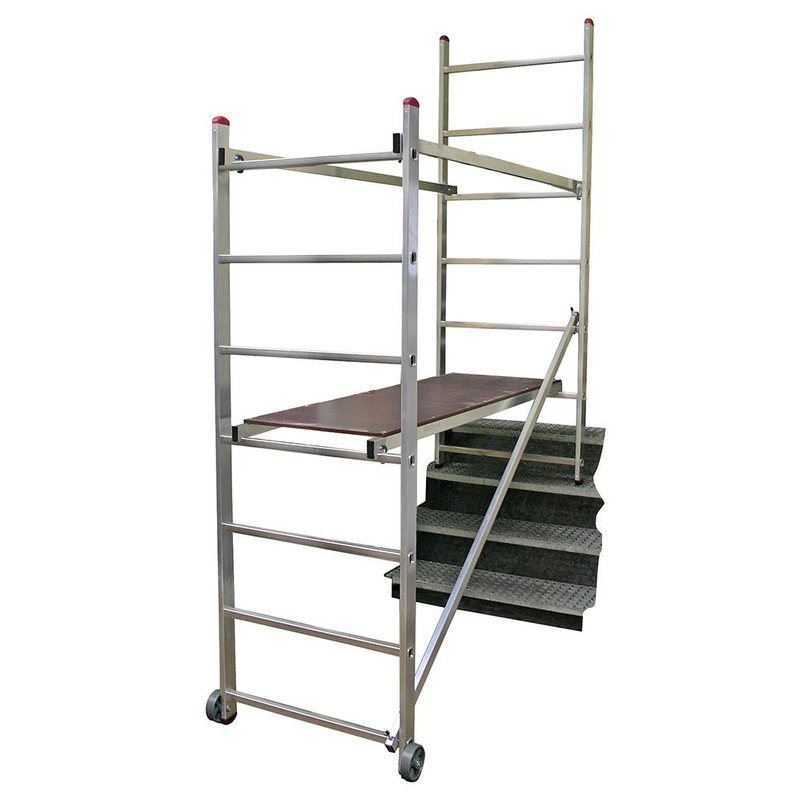 KRAUSE CORDA Mini Aluminium Scaffolding 3,00m Working height
* The above prices do not include VAT
Lightweight scaffolding with a maximum working height of approximately 3 m and an external dimension of 1,58 x 0,68 m.
The KRAUSE Corda aluminium scaffolding is the perfect solution for light work and an interesting alternative for work with height differences.
It is a model where its assembly is extremely easy and quick and can be done by one person.
The KRAUSE Corda aluminium scaffolding has a very large working platform with a length of 1.47 m and a width of 0.50 m which allows it to work comfortably and safely. The permissible load is 150 kg. The scaffolding consists of two frames that have seven steps and a working platform made of waterproof plywood.
The KRAUSE scaffold The Corda mini is designed for both professional and business use.It can be used for painting, finishing, maintenance, electrical work, assembly, construction and other projects of a similar nature.
The scaffolding we offer is extremely easy to assemble and disassemble thanks to the small number of parts. The scale is confirmed by the EN-131 Declaration of Conformity.
With aluminium beams u.

-Diagonals

With integrated wheels

Non-slip and Antiskid working floor

Patio cover area 1,47 x 0,50 m

Maximum working load up to 150 kg

TÜV