Aviation Access Solutions
Industrial & Outdoor Facilities
Rail System Solutions
Special Projects
SHASTA, designs and offers customized access solutions in the aviation-industrial sector according to the requirements of each consumer according to his needs and always safely.
Ask us to design for you and inform you about the special constructions as soon as possible.
Our company distributes High quality Stairs and Scaffolding, mobile scaffolding & accessories from the leading European manufacturers.
Significant changes to the new EN 1004-1:2020 standard for more safety, stability and comfort.
EN 1004:2004 , which specifies the requirements for mobile scaffolding, has been updated and renamed EN 1004-1:2020.
With the new standard, assembly is easier, more comfortable and safer. These product developments will completely change the user experience of the Mobile Access Tower.
WHAT'S NEW WITH EN 1004-1
New GUARDRAIL guardrails have been developed for the comfort and safe installation of Rolling Towers
During installation, the user can safely stand on each floor and easily position the frames, GUADRAIL safe guardrail systems and platforms of the next floor.
This gives the user a safe area with lateral protection before climbing to the upper level.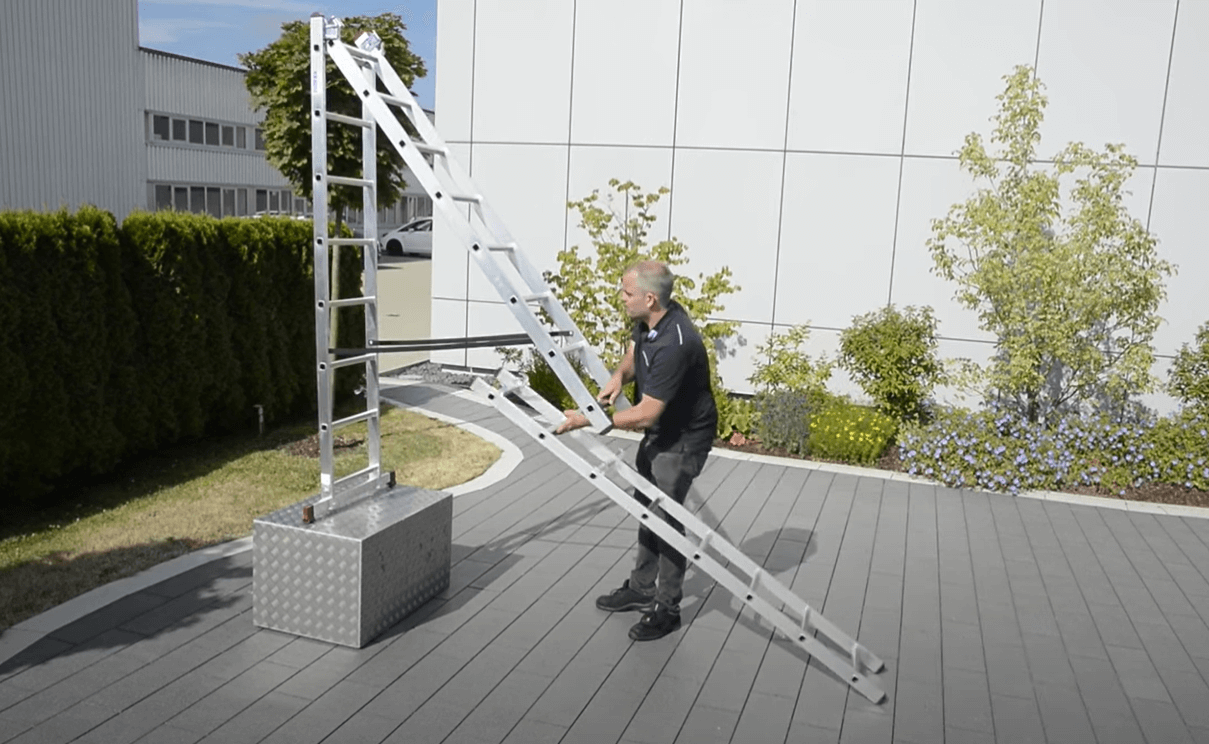 Aluminium ladder KRAUSE CORDA for use in stairs With EN131 certification maximum load 150kg Triple Aluminium...
Just as they informed me about the products exactly as our order was completed Great expertise and consistency.
Not only did we get what we wanted but we also had to deal with friendly and experienced people willing to meet our most demanding needs.
Even after the purchase we found great support with technical advice