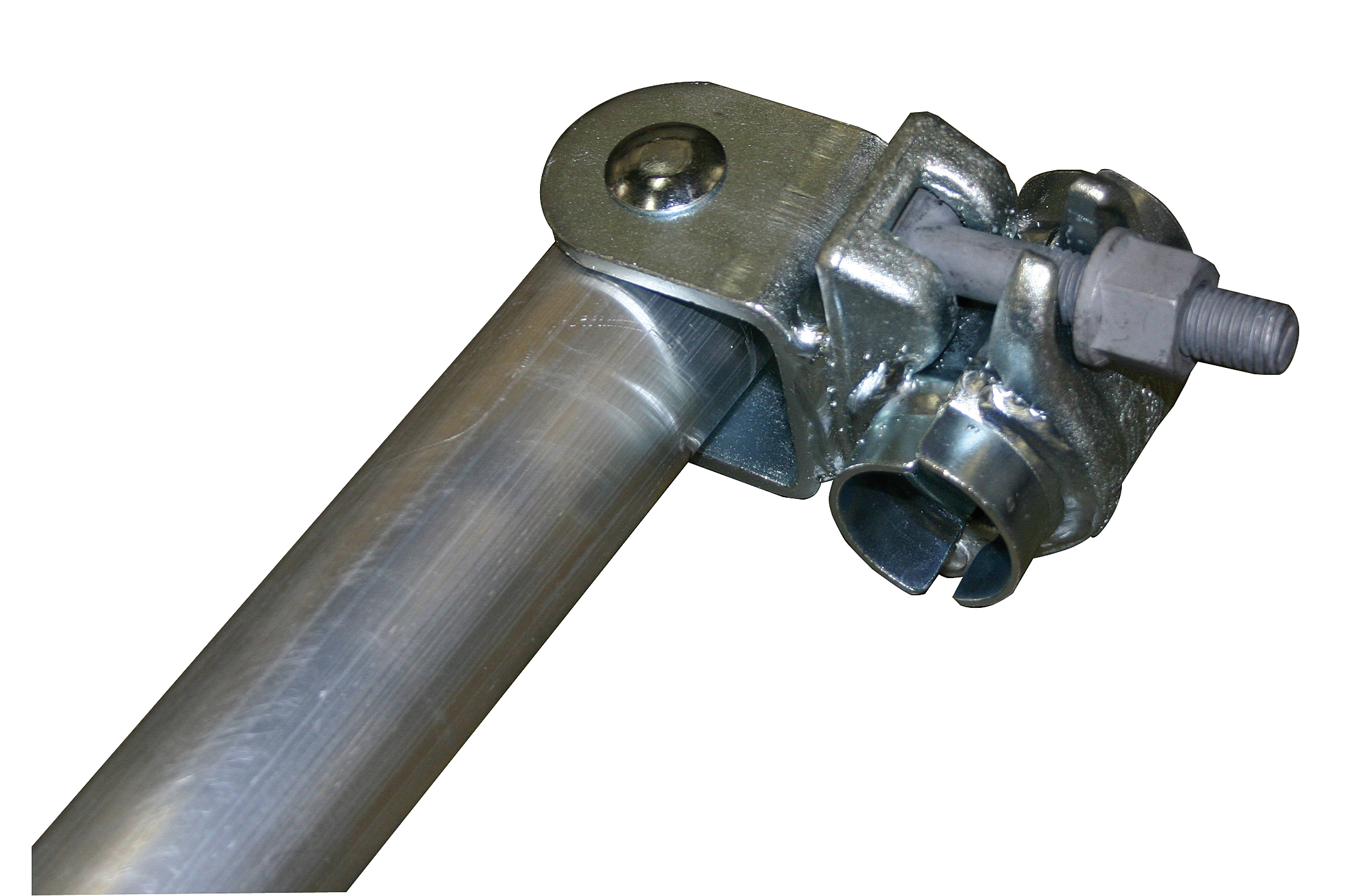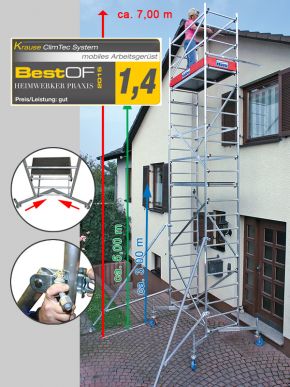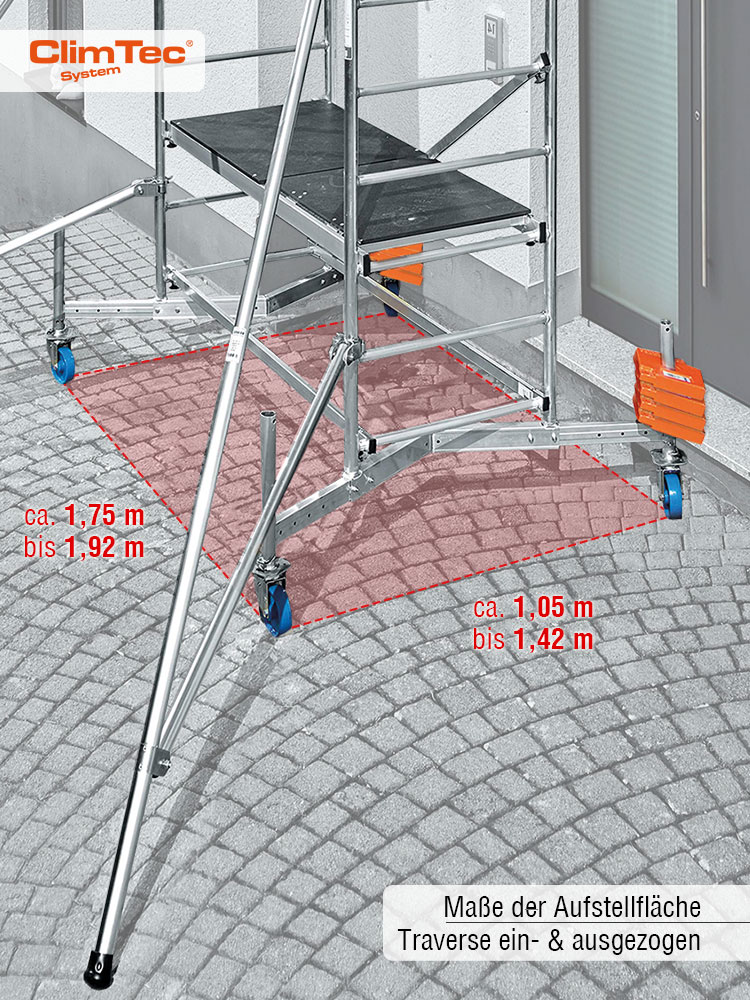 Aluminium scaffolding KRAUSE ClimTec 0.65×1.50m
* The above prices do not include VAT
KRAUSE ClimTec – often copied, We have the original!
The current standard for mobile work platforms and scaffolding has been revised and is effective on 1 December 2021. In addition to extending the power range, it ensures fundamental changes to the scaffolding assembly and statics. The aim is to significantly increase safety when using scaffolding. This applies not only to use, but also to assembly and disassembly. For example, you are protected at all times from round railings.
In addition to a few other improvements, the newly designed guardrail frames of the GuardMatic system are the centerpiece of KRAUSE mobile scaffolding, which not only increase safety but also significantly reduce scaffolding erection time.
Aluminium scaffolding ClimTec 0,60×1,50m
EN 1004-1 TUV / GS.
Load up to 200kg
With a working height of up to 7.00 m, the KRAUSE ClimTec model has for decades been with the best price/performance ratio on the market. The great success of the ClimTec made other manufacturers imitate this mobile scaffolding. Important details that are not visible to many people make a difference. Therefore, before buying a chassis pay attention to the following points:
A valid certificate from the relevant standard DIN EN 1004-1

Variable extension every 1 m and thus is flexible at lower working heights

Suitable for passing through corridors and doors, thanks to the telescopic beam and low base frame

Easy assembly, without tools

High stability, including 2 main beams (from 4.00 m)

Minimum weight thanks to excellent static

With a rich description of assembly instructions and many photos
Please note that the maximum height for the ClimTec is 7.00 m.
If a larger working area is needed, for stability reasons, a working area of 1.50 x 0.60 m is not safe.
Here the scaffolding should be at least 2.00 m.
For working heights above 7.00 m the KRAUSE ProTec series or the mobile scaffolding for professional use KRAUSE Stabilo are more suitable