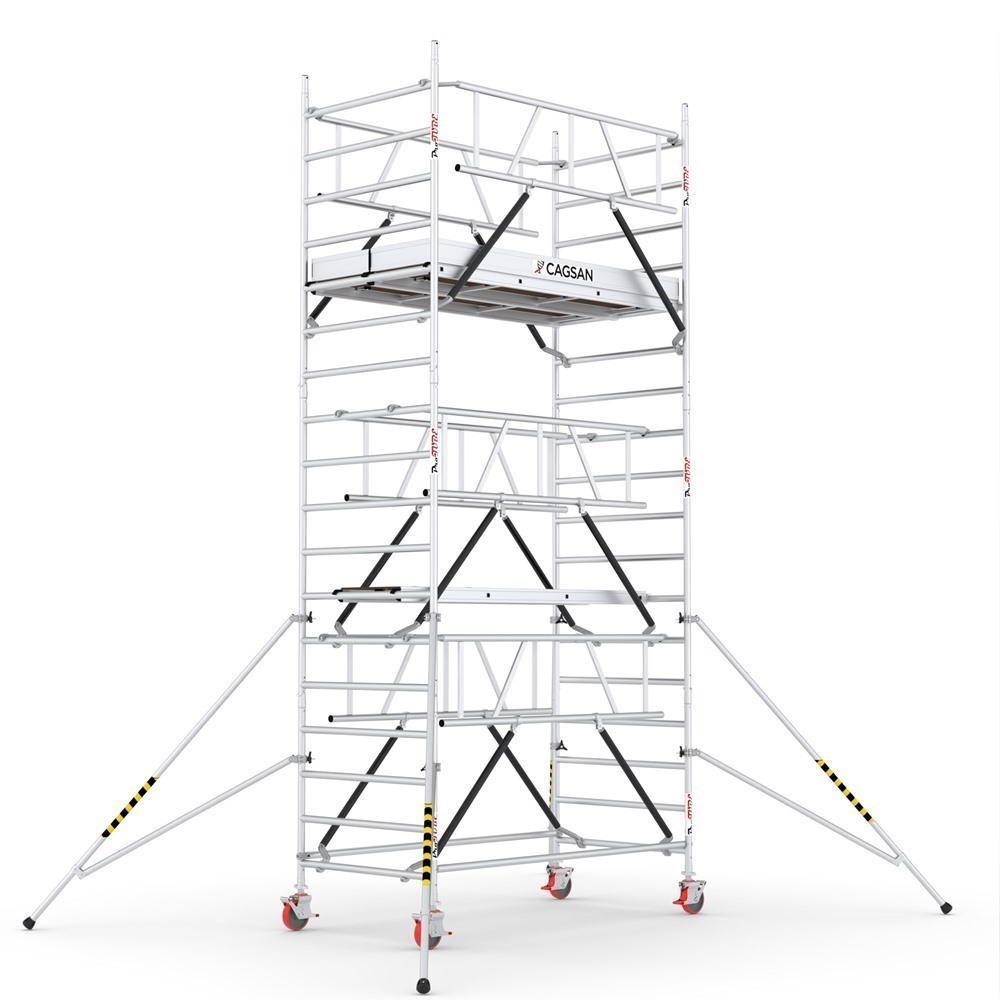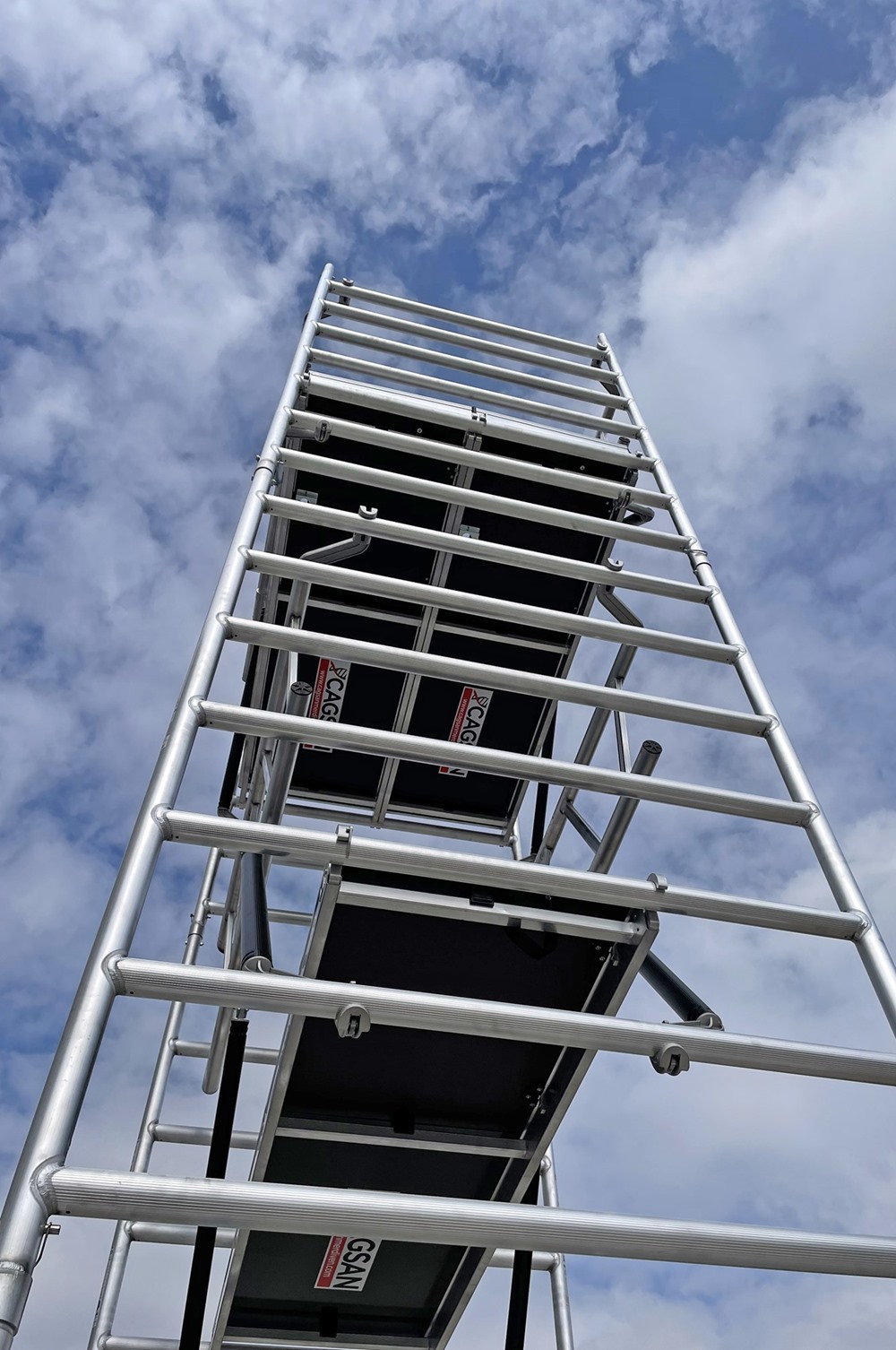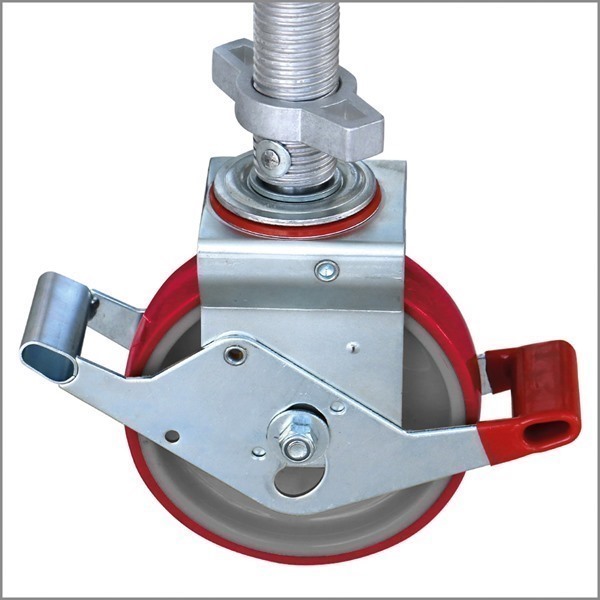 Aluminium scaffolding TELESAFE XLN 0.60×1.50m EN1004-1
* The above prices do not include VAT
The ProTube 3N range of products, which carry the EN 1004-1:2020 standard for mobile scaffolding has come into force worldwide, have been made much safer to install and use with their updated design. The ProTube SN model, a professional scaffolding system with TÜV-SÜD EN 1004-1:2020 quality certification, can be moved on its wheels due to its low weight.
It consists of units that can be easily transported to the desired location in the workplace. The product can be easily installed up to the required height, the height at which the platform will operate can also be adjusted every 30 cm.
Since it is made of aluminium material, it is simple to install, lightweight and convenient.
With the newly designed Safe Guardrail System , you can easily install the scaffolding without using personal fall protection equipment. The newly designed ProTube LN Professional Scaffolding System with a maximum working height of 13.6 m. offers a safer, modular and durable solution.
The capacity of the platforms is 2 kN/m2 . Thanks to practical fastening devices, it is installed in a short time and provides a safer working environment by extending the floor area with lateral stabilizers. Thanks to the peripheral footrest that can be fixed to the working platform located on the top floor, the risk of equipment falling from the system during operation is eliminated.
As a result of studies and experiments carried out on the ProTube products, it is entitled to receive the TÜV-SÜD certificate.
https://youtu.be/UfNkrK0v_SI