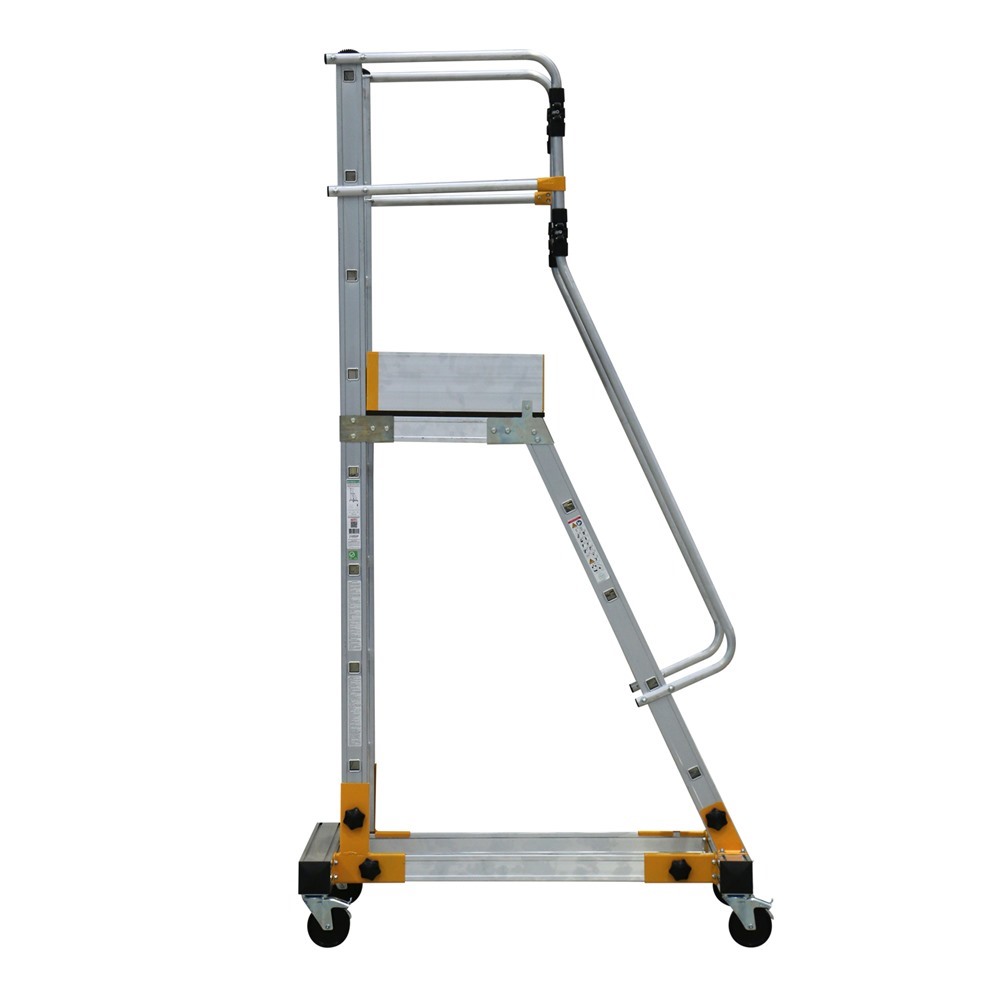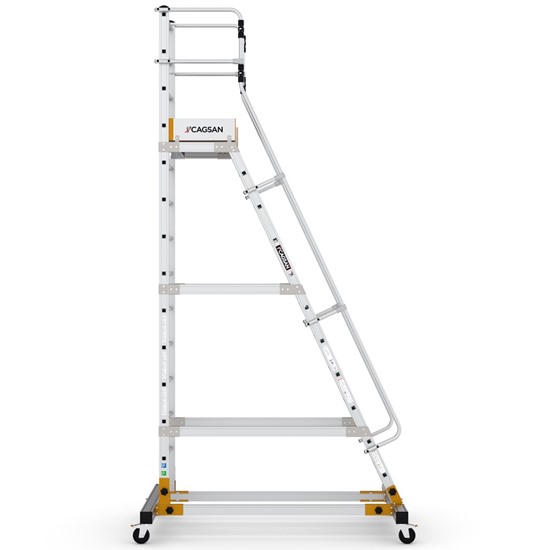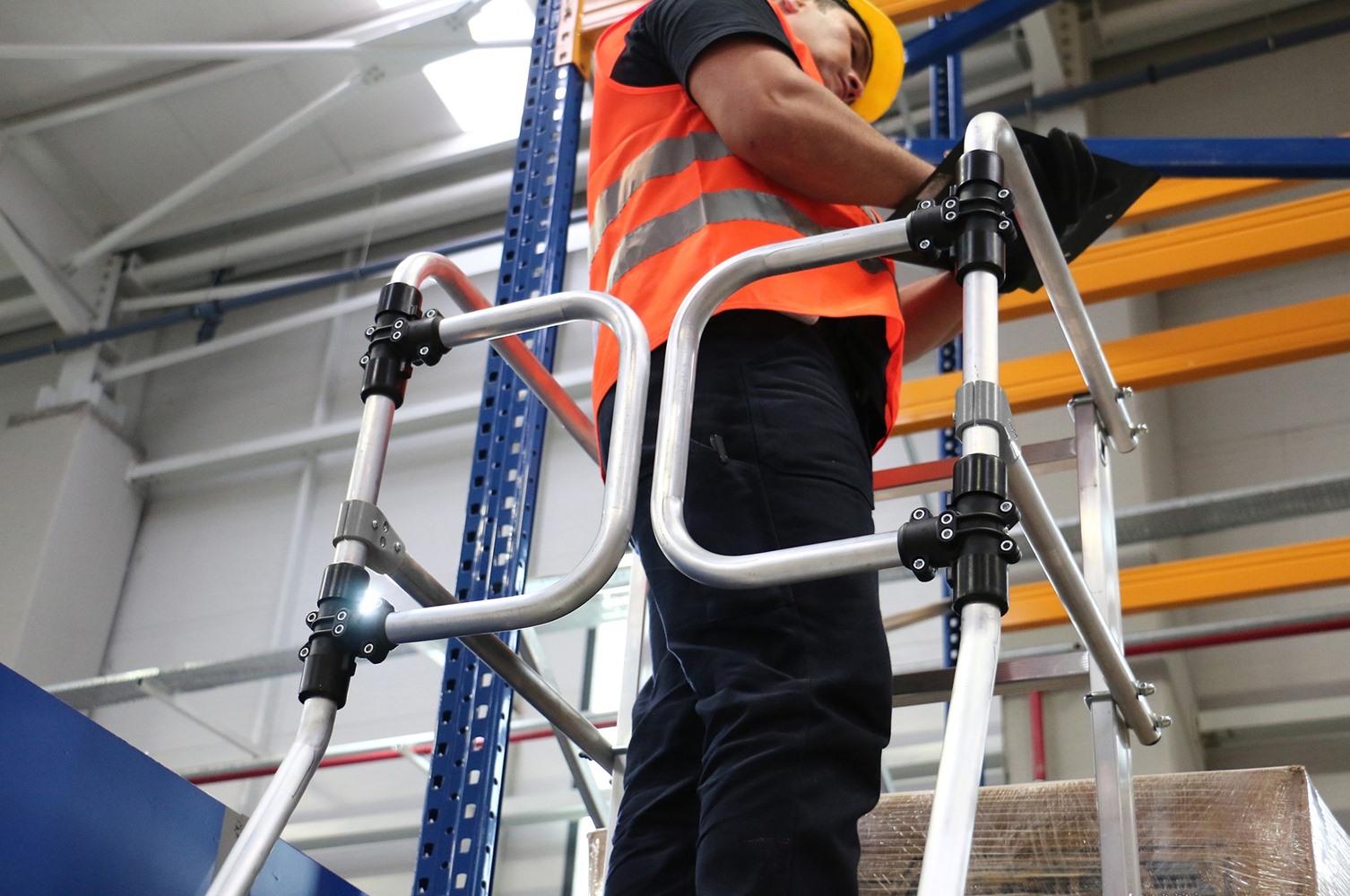 Shelf Ladders & Stock Area Platforms
* The above prices do not include VAT
Shelf Ladders & Stock Area Platforms EN131-7
The Shelf Ladders & Stock Area platforms have been designed and manufactured with your shelving and storage system needs in mind and are offered in 5 sizes as standard. The dimensions of the non-slip platform are 60×50 cm.
The carrier section is designed in sigma profile and is equipped with 125mm swivel wheels with brake.
Thanks to the wide 8 cm steps, it is very comfortable to use.
The platforms have a TÜV-SÜD EN131-7 quality certificate.
Special orders on request!
| | | | | | |
| --- | --- | --- | --- | --- | --- |
| | A (m.) | B (m.) | C (m.)* | (kg.) | (W.xL.xH./cm.) |
| RD0012-1,0 | 1,0 | 2,0 | 2,8 | 35,0 |  100x100x200 |
| RD0012-1,5 | 1,5 | 2,5 | 3,3 | 47,0 | 126x100x250 |
| RD0012-2,0 | 2,0 | 3,0 | 3,8 | 56,6 | 150x100x302 |
| RD0012-2,5 | 2,5 | 3,5 | 4,3 | 62,2 | 173x120x352 |
| RD0012-3,0 | 3,0 | 4,0 | 4,8 | 73,6 | 196x120x402 |
For the technical brochure click Flyer RD EN131-7
For the technical brochure click here
For the EN131-7 certificate click here
For the technical drawing click here
For the user manual click here
| | | | | | | |
| --- | --- | --- | --- | --- | --- | --- |
| | | | | | | |
| | | (Μ.) | (Μ.) | (Μ.)* | (kilogram.) | (W.xL.xH./εκ.) |
| RD0012-1,0 | 3+1 | 2,0 | 1,0 | 3,0 | 35,0 |  100x100x200 |
| RD0012-1,5 | 5+1 | 2,5 | 1,5 | 3,5 | 47,0 | 126x100x250 |
| RD0012-2,0 | 7+1 | 3,0 | 2,0 | 4,0 | 56,6 | 150x100x302 |
| RD0012-2,5 | 9+1 | 3,5 | 2,5 | 4,5 | 62,2 | 173x120x352 |
| RD0012-3,0 | 11+1 | 4,0 | 3,0 | 5,0 | 73,6 | 196x120x402 |
* Maximum working height