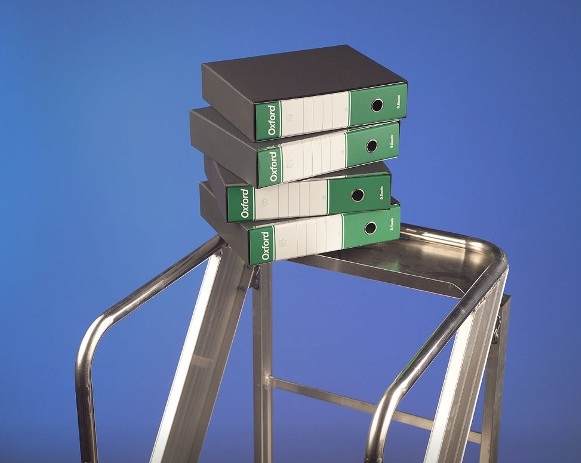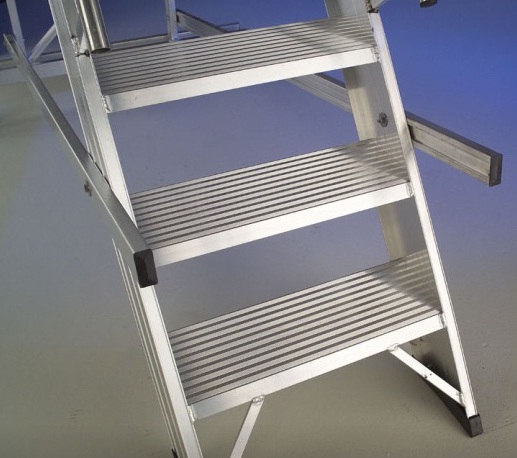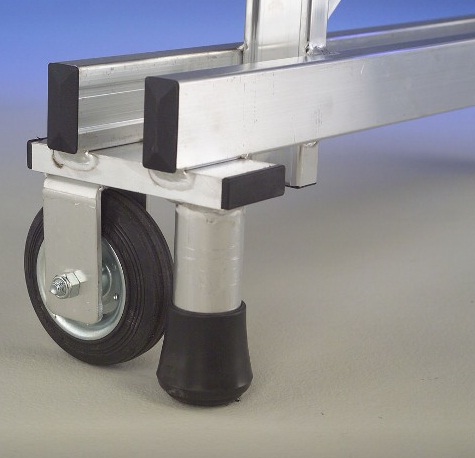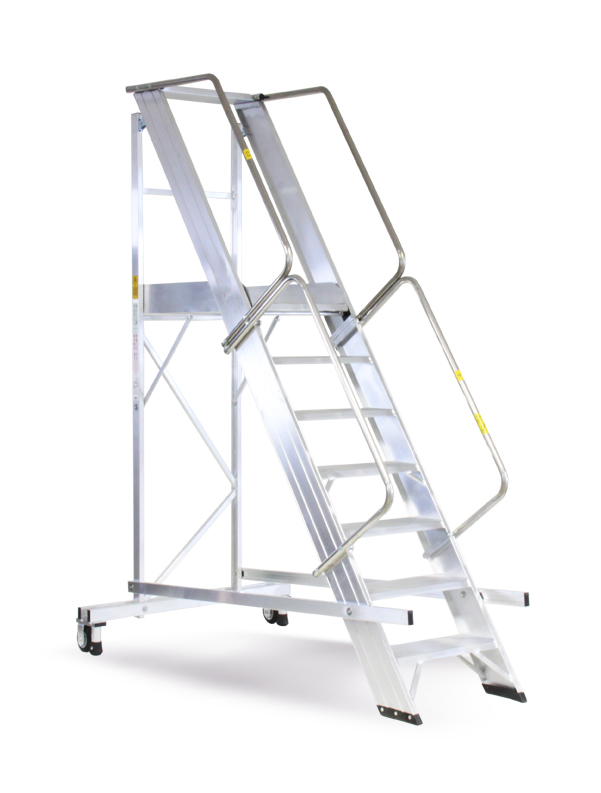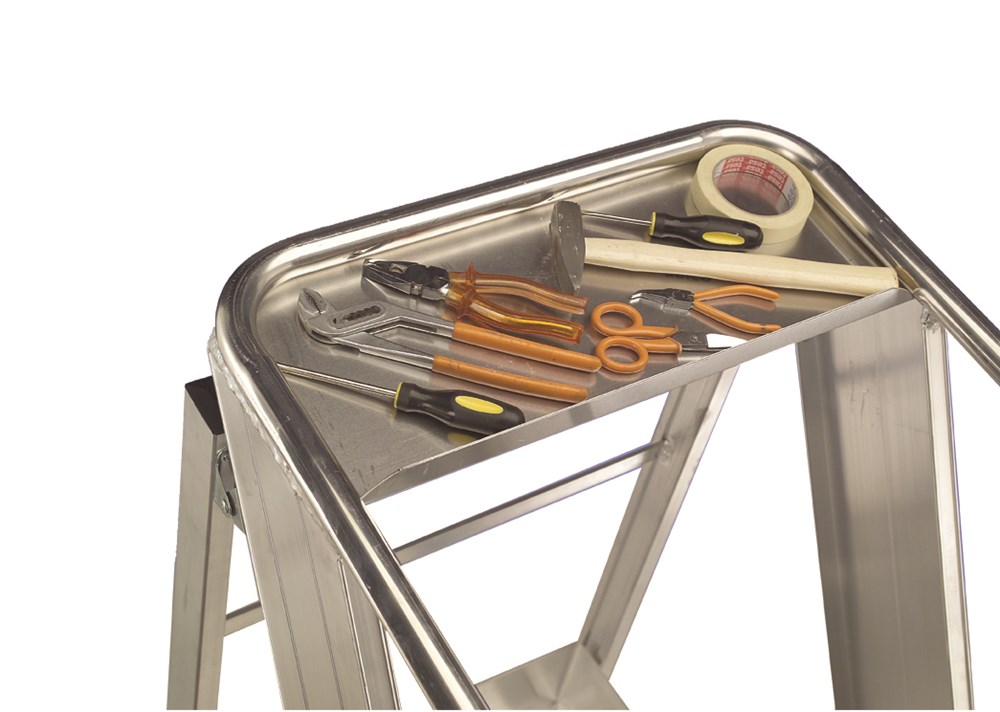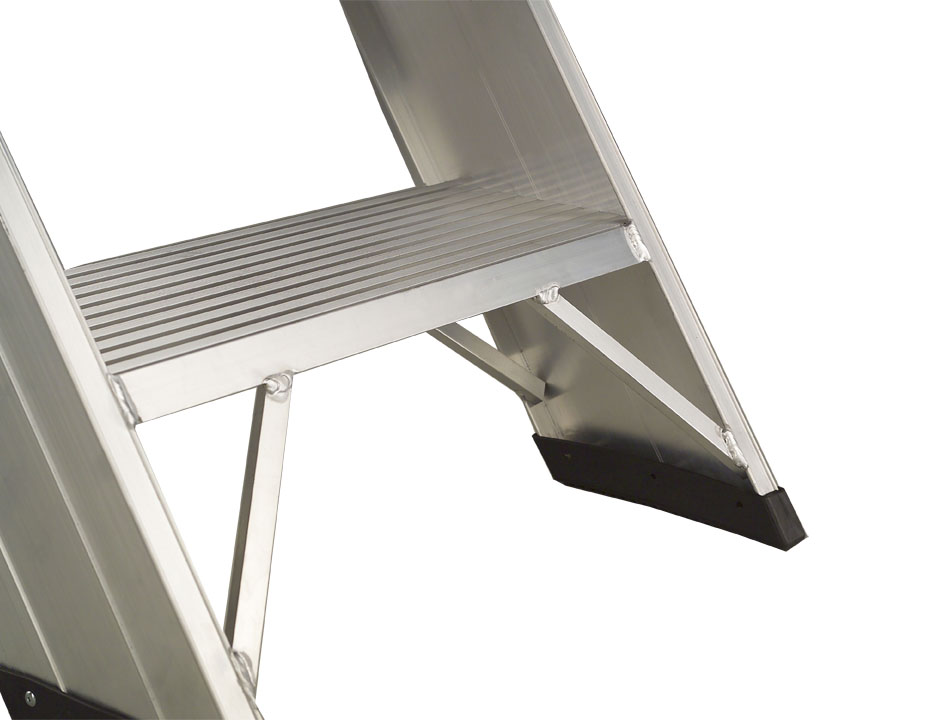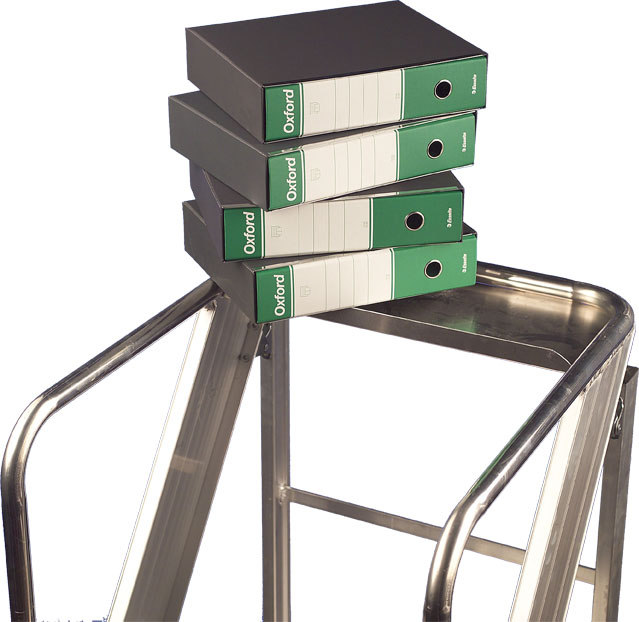 Castellana Maxi 200mm Steps
* The above prices do not include VAT
Aluminium ladder with reinforced platform, guardrail and handles
It is particularly suitable for heavy loads.
Each 20 cm deep step is firmly welded to the frame.
The front side is wide with a strong slope (55°), so climbing is made easier thanks to the reinforced steps 20 cm deep and 23 cm apart from each other.
The back of the ladder is perpendicular to the ground, allowing the user to reach a wall or a front section of the shelf.
The automatic braking system is activated when the ladder is open for use.
The packaging has been designed to avoid damage during transportation and very compact dimension to keep transportation costs as low as possible.
Produced in accordance with the new EN131/7 standards for mobile platform ladders.
TECHNICAL CHARACTERISTICS
• Base stabilizer with ergonomic legs and Ø 125 mm wheels
• Anti-slip stairs 20 cm
• Distance between steps 23 cm
• Capacity 150 kg (1 person)
• Frame profile 200×30 mm
• Protective height 100 cm
• Front width 60 cm
• Front inclination 55 °
• Large platform 53×92 cm
• Number of steps: 4 to 14
• Platform height: 0,92 m to 3,22 m
STANDARD PARTS
• Reinforced arms with hinge
• Tool tray with a capacity of 15 kg
• Ergonomically reinforced non-slip rubber feet
• Label and instructions for assembly and use
• Thermoset plastic package with card display