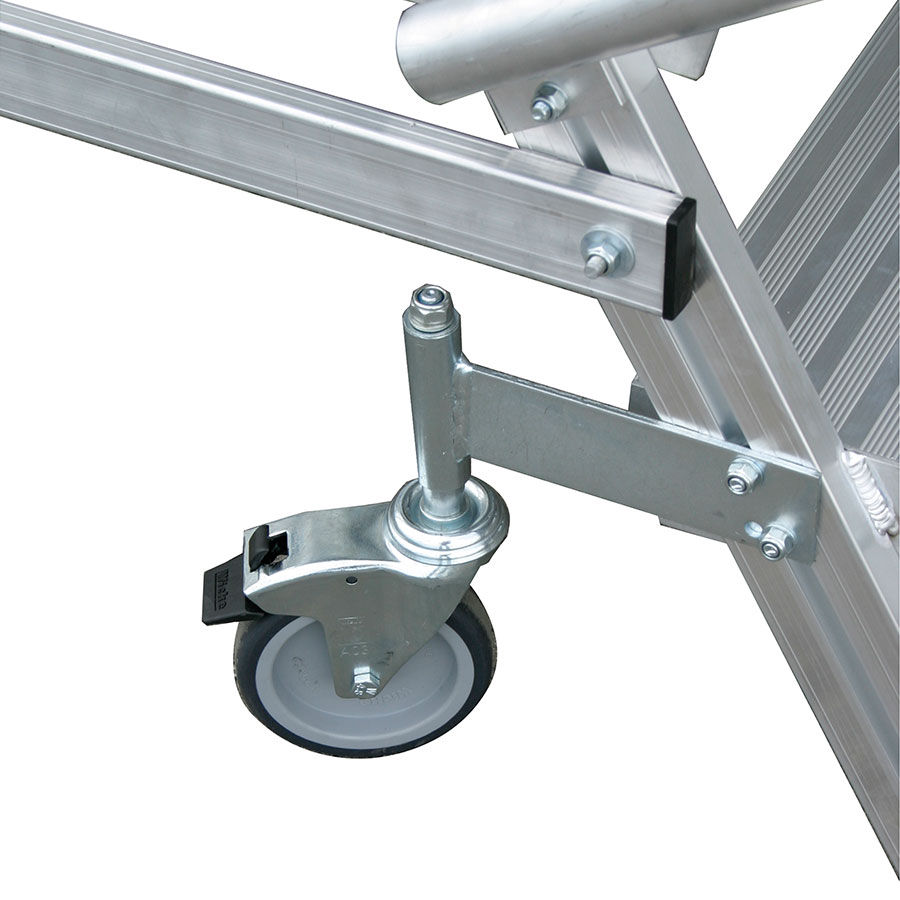 Single-sided Aluminium Platform, extra fine handles, KRAUSE Stabilo
* The above prices do not include VAT
Mobile single-sided aluminium swiveling platform with very high handles (according to EN 131-7)
Lightweight construction, corrosion and weather resistant, high strength aluminium profile.
Narrow width, ideal for shelf work, more freedom of movement in transition
A 60 x 70 cm pedestal., Aluminum
Aluminium handrail Ø = 40 mm, with integrated horizontal profile at knee height, height 1.10 cm
With a handrail on the platform railings, 40mm diameter increasing security
Height of footrest on platform 15cm
4 wheels (2 with brakes) for easy mobility.
When you get on the platform, the wheels lock automatically so that the work platform cannot be moved
Provided on pre-assembled modules.
According to DIN EN 131-7, platforms higher than 1.00 m must be equipped with handrails on both sides.