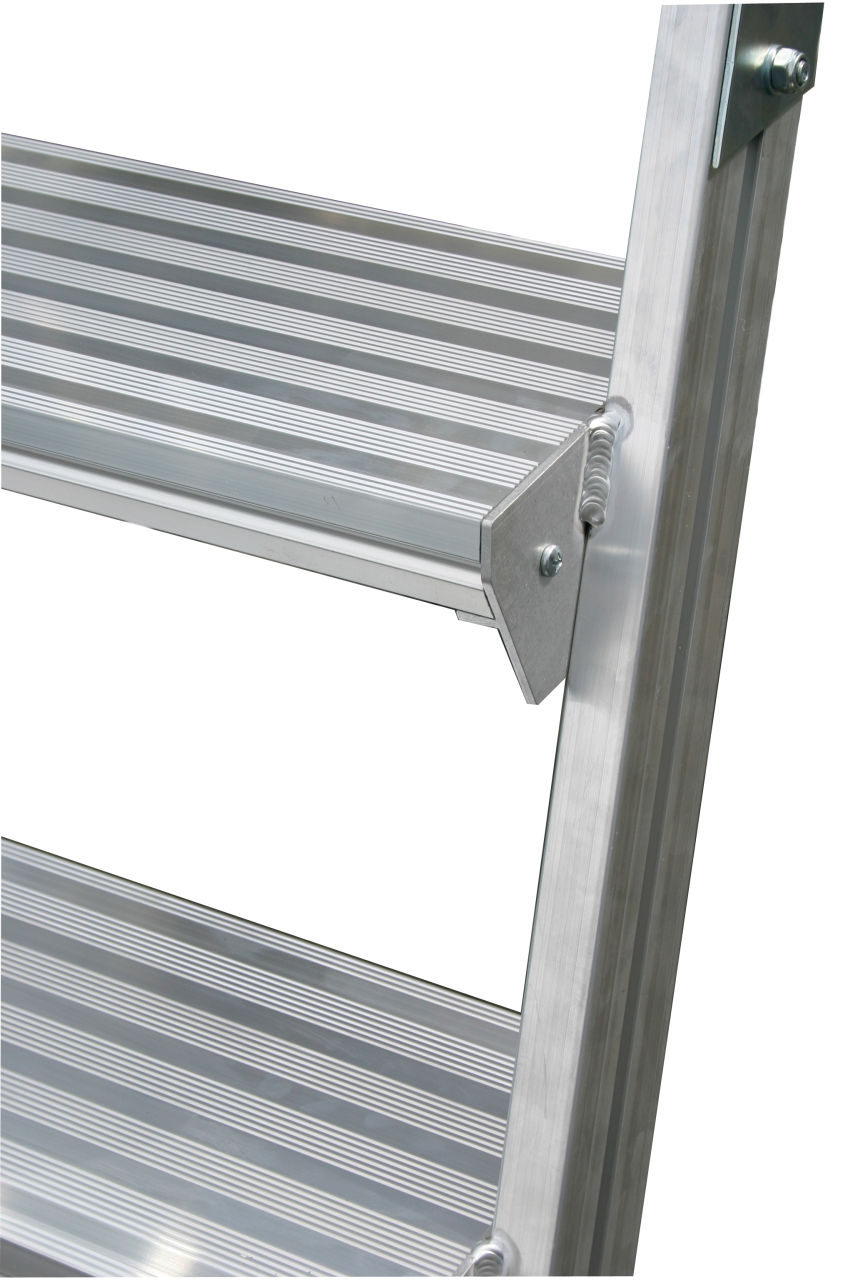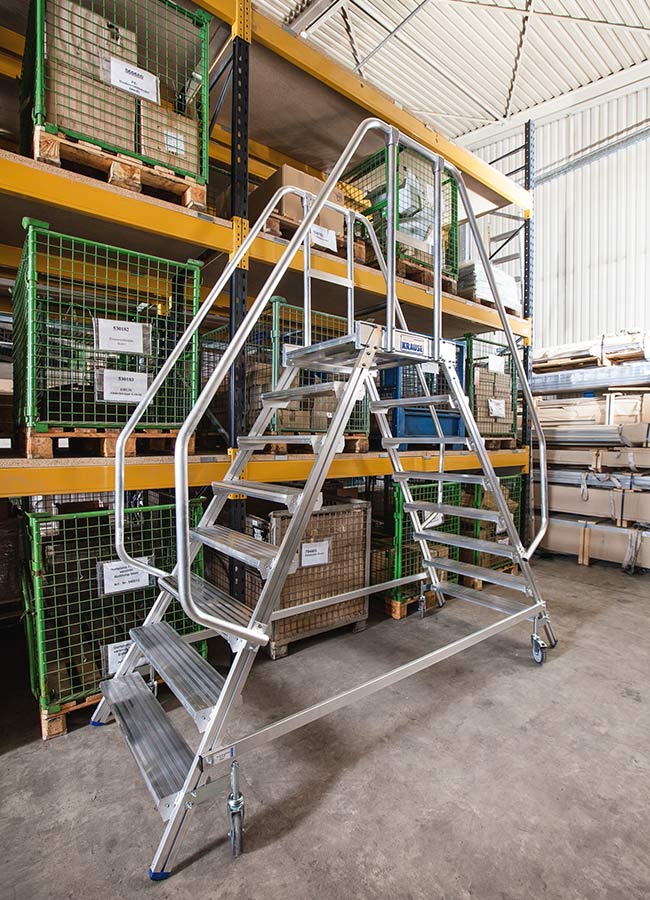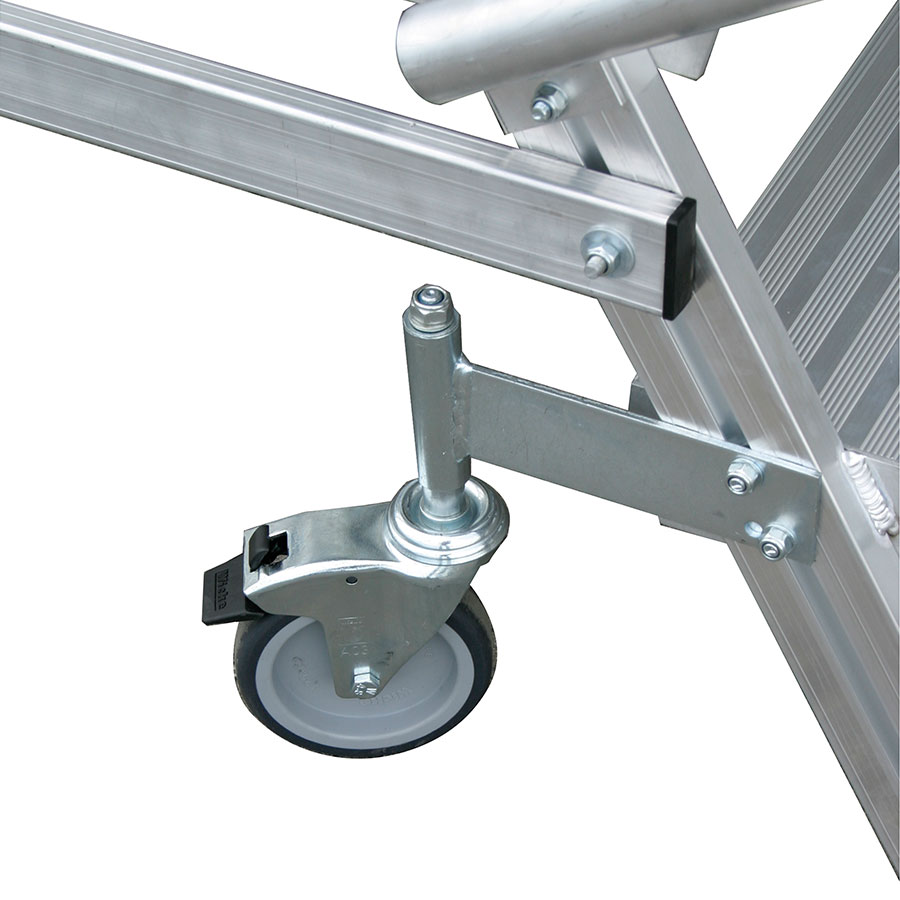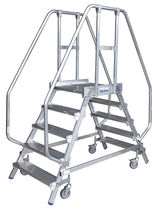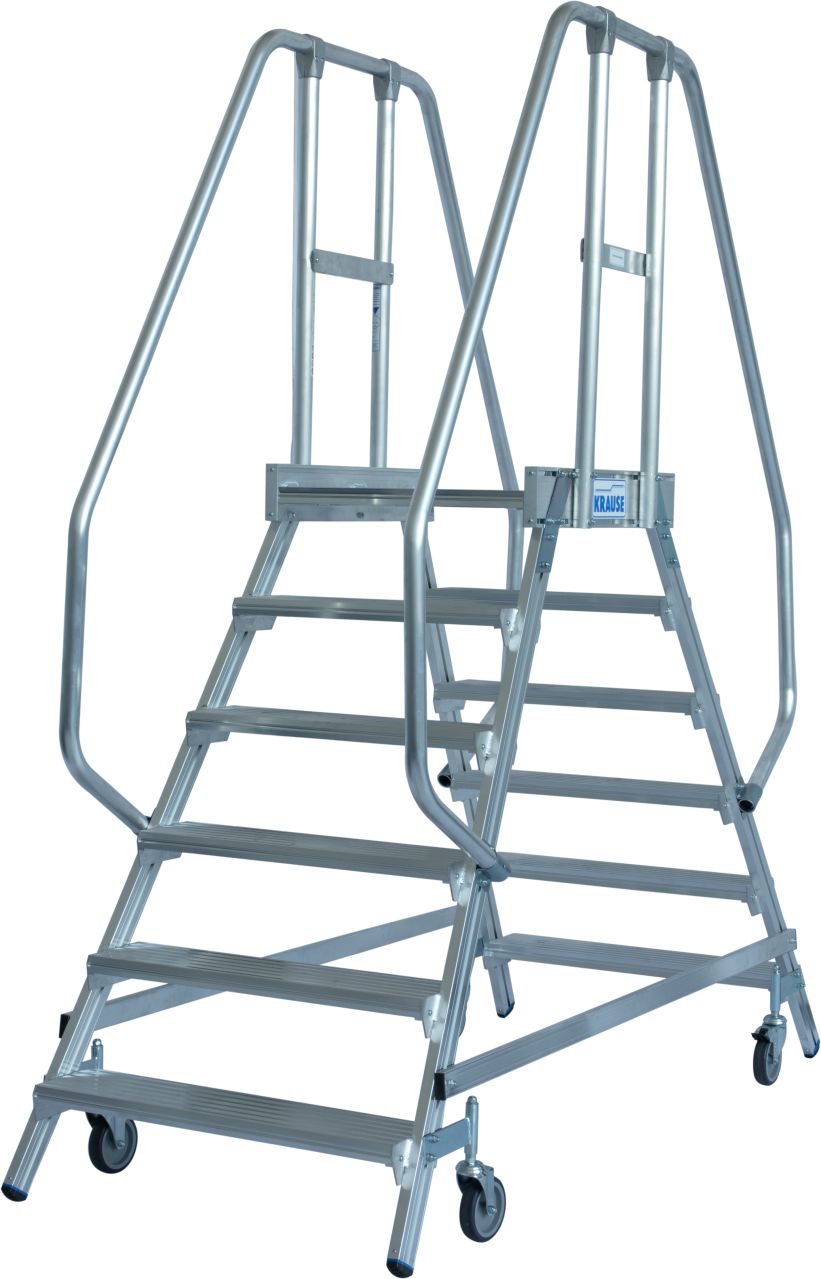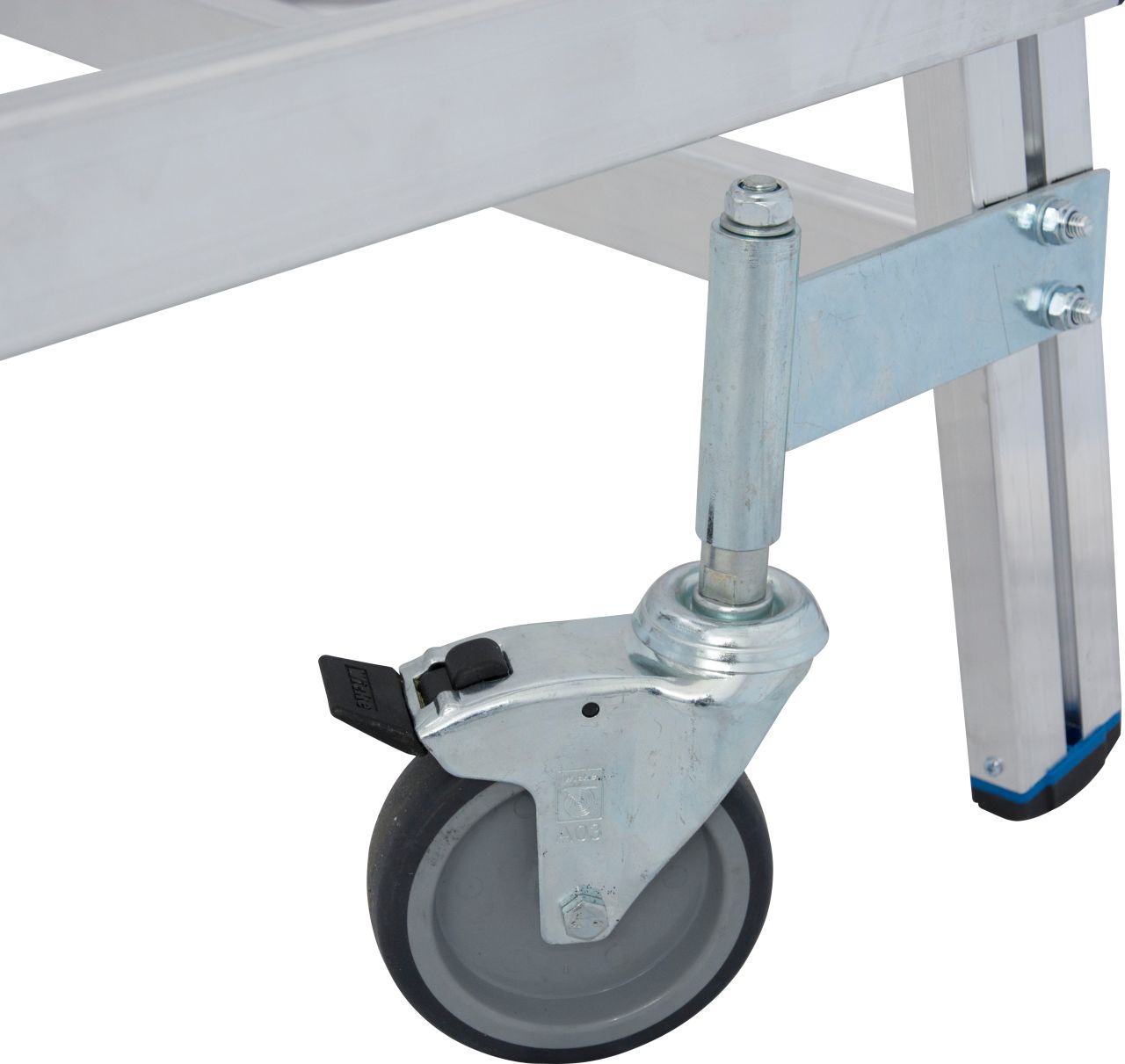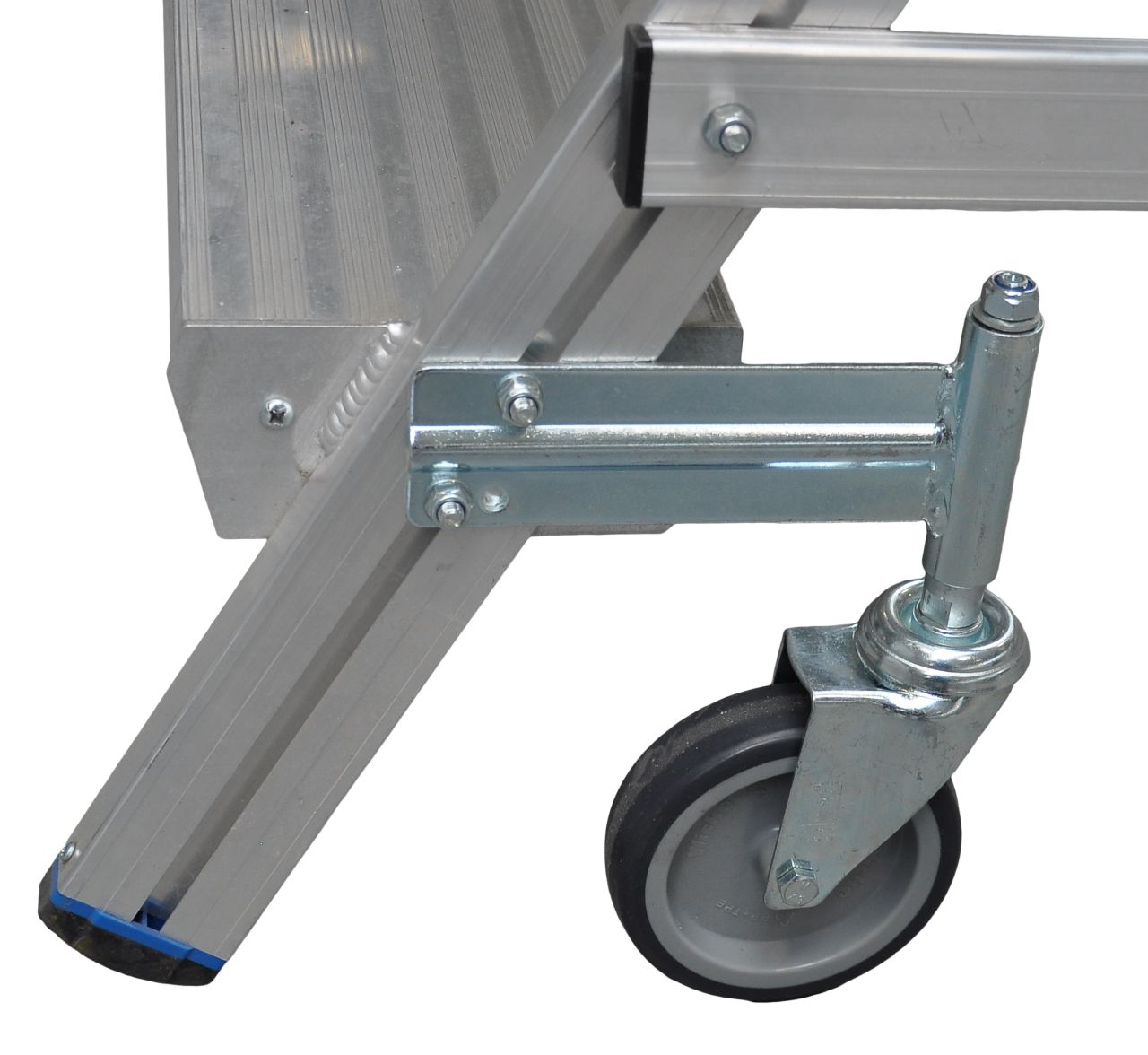 Double-sided Aluminium Platform KRAUSE Stabilo
* The above prices do not include VAT
Mobile, double ladder – aluminium platform with deep steps, double handrails and large platform for maximum safety and comfort.
Narrow shape and ideal for working close to shelves
Platform 600 x 700 mm, corrugated aluminium
Two-sided platform rail, 1 m high, Ø 40 mm, with integrated intermediate knee and leg rail
The rail merges seamlessly into the platform rail for added safety
4 wheels (Ø 125 mm), 2 are equipped with brake for comfortable movement and safety in use
Delivered in pre-assembled sections
According to DIN EN 131-7, platforms higher than 1.00 m must be equipped with handrails on both sides. Please order handrails accordingly.