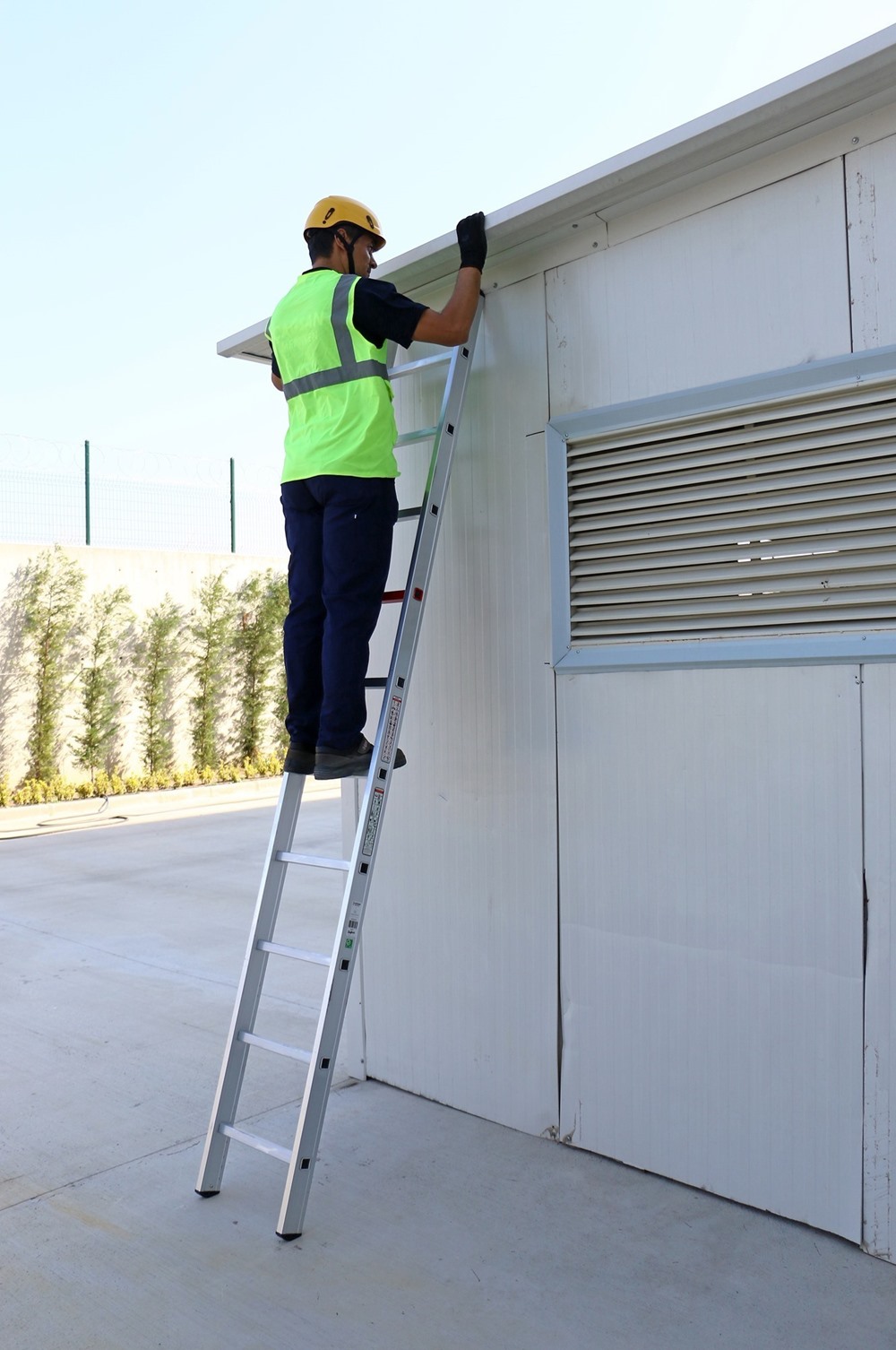 Aluminium ladder single 410 mm width EN131
* The above prices do not include VAT
The Single Ladders, used as a lean-to wall, are preferred by professionals due to its simple design, lightness, practicality of use and durable structure.
It is convenient for use by painters, line installers, repairers and construction fields and many other workplaces. The safe step with a red colored step indicating the maximum working height and sturdy legs are designed to provide personal safety. You can also ask us to add guardrail and hooks to the product.
They are available in sizes from 2 metres to 6 metres. For products 3 meters and above, a stabilizer is provided.
All ladders in all lengths have standard quality certificates TÜV-SÜD and TSE EN 131.
For the technical brochure click here
For the certificate click here
For the technical drawing click here
For the user manual click here
TECHNICAL DETAILS
– Beam dimensions: 63×20 mm. (T6020, T6025), 75×25 mm. (T0030, T0035, T0040, T0045, T0050), 100×25 mm. (T10055, T10060)
– Square step profile: 30×30 mm
– Maximum load capacity: 150 Kg.