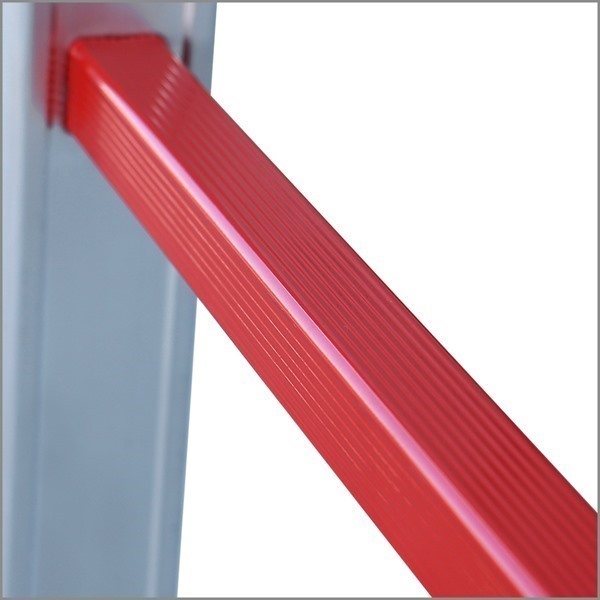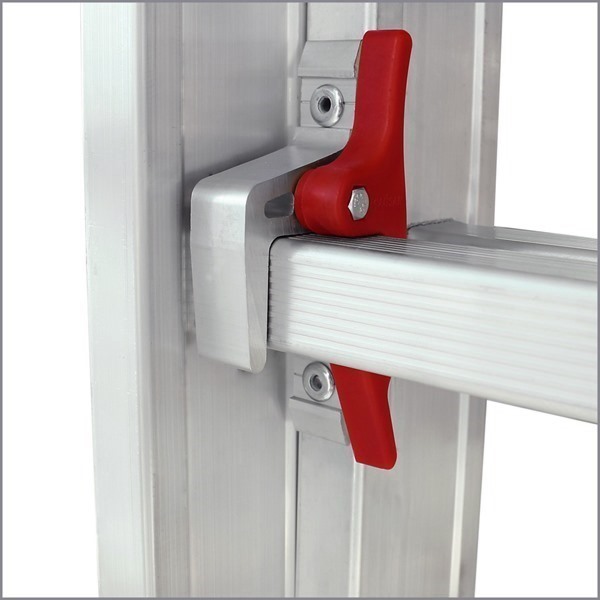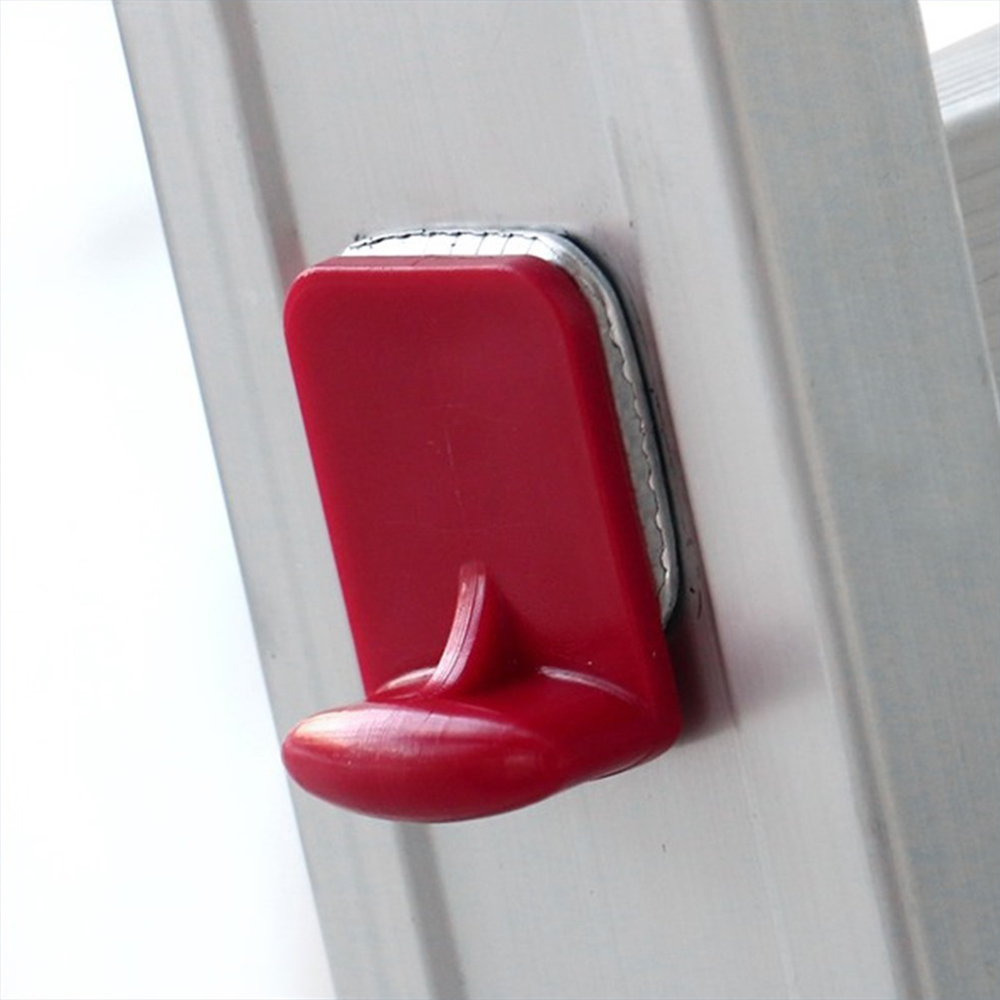 Aluminium ladder double CAGSAN EN131
* The above prices do not include VAT
Double combination aluminium staircase EN131
The multifunctional double-part stairs can be used in 2 different positions: Resting on a fixed surface or in type A position.
The stabilizers reinforced with an aluminium bracket minimise wobble, stabilise the ladder and prevent unintentional detachment of the ladder sections during long-term use. The safety strap prevents the ladder from over-opening and distributes the load proportionally.
With the fixing wrench included in the package, you can install your ladder stabiliser without the need for additional equipment.
TECHNICAL SPECIFICATIONS
– Beam dimensions: 75×25 mm
– Square stair profile: 30×30 mm
– Maximum load capacity.
For the technical brochure click here
For the technical drawing click here
For the certificate click here
For the user manual click here
| | | | | | | | | |
| --- | --- | --- | --- | --- | --- | --- | --- | --- |
|   | | | | | | | | |
| | | (Μ.) | (Μ.) | (Μ.)* | (Μ.) | (Μ.)* | (weight.) | (WxDxH/cm.) |
| | | | | | | | | |
| | | | | | | | | |
| TSA85 | 2×9 | 2,72 | 2,55 | 3,7 | 4,68 | 5,3 | 11,0 | 41x272x14,5 |
| TSA7 | 2×12 | 3,55 | 3,35 | 4,6 | 6,07 | 6,7 | 17,8 | 41x355x16,8 |
| TSA8 | 2×14 | 4,10 | 3,86 | 5,1 | 7,18 | 7,5 | 18,4 | 41x410x16,8 |